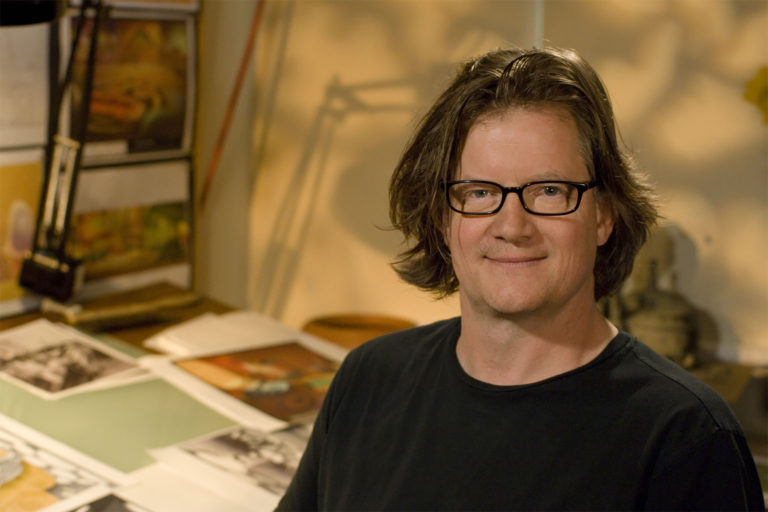 Alex McDowell is an award-winning narrative designer working at the intersection of design, technology and storytelling. He is founder and creative director at Experimental Design, where he and his team design the future for industries and institutions.
Alex is Professor of Practice at the University of Southern California's School of Cinematic Arts, and is director of USC's World Building Media Lab and the World Building Institute. He has worked as a production designer of feature films for 30 years, with such directors as David Fincher, Steven Spielberg, Tim Burton, Terry Gilliam, and Anthony Minghella.
As Visiting Artist to the MIT Media Lab (2005-2010) he designed the robot opera Death and the Powers. He was appointed a Royal Designer in 2006, and other awards include the D&AD President's Award (2013), the Future Voice Award (Interaction Awards, 2014), the ADG Excellence in Production Design (2005), and SDFCS (2002); and nominations for BAFTA (2006), Saturn (2010), OFTA (2003, 2006), and VES (2003).
Starting his career in London in the 1970s, Alex designed record sleeves for various punk bands including Siouxsie and the Banshees and he was a co-founder of i-D magazine.
Alex has undertaken production design work for many groundbreaking films, from the controversial Fight Club to the visionary Minority Report.