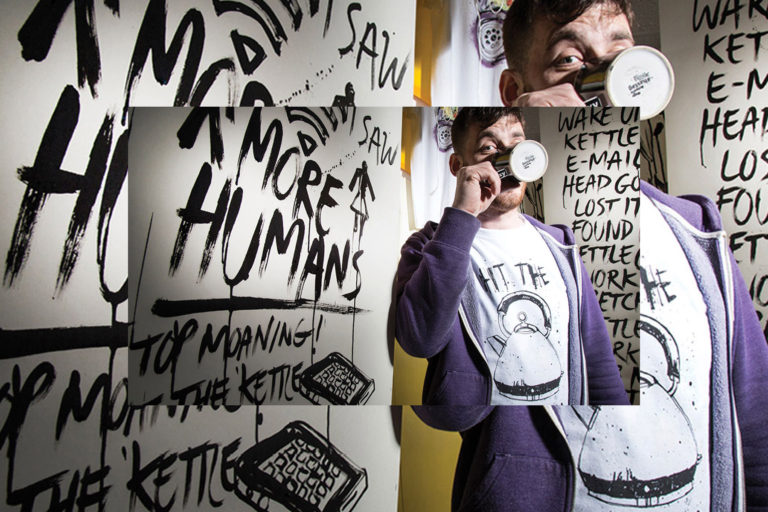 Ben Tallon is an illustrator, hand painted lettering specialist, author of Champagne And Wax Crayons and host of Arrest All Mimics, the original thinking and creative innovation podcast. He has developed a unique, organic, energetic brand of image making with many clients including Channel 4, The Guardian, World Wrestling Entertainment, Penguin Books, The Premier League and Unicef among many others.
The style is highly diverse and works across many disciplines, for print, digital, animated, live, set design and large scale media. Ben's passion for the creative industry and forward thinking led to having his debut book, Champagne and Wax Crayons published by Lid Publishing in summer 2015. Creative Bloq named the book 5th in their 'top 10 graphic design books of 2015' and shortly afterwards, Arrest All Mimics, his arts podcast launched, featuring exclusive interviews with creative industry leaders.
Ben recently won Creative Agency of the Year at the inaugural Dot London Small Business Awards and continues to work with a varied range of clients. He is exclusively represented by Illustration Ltd.