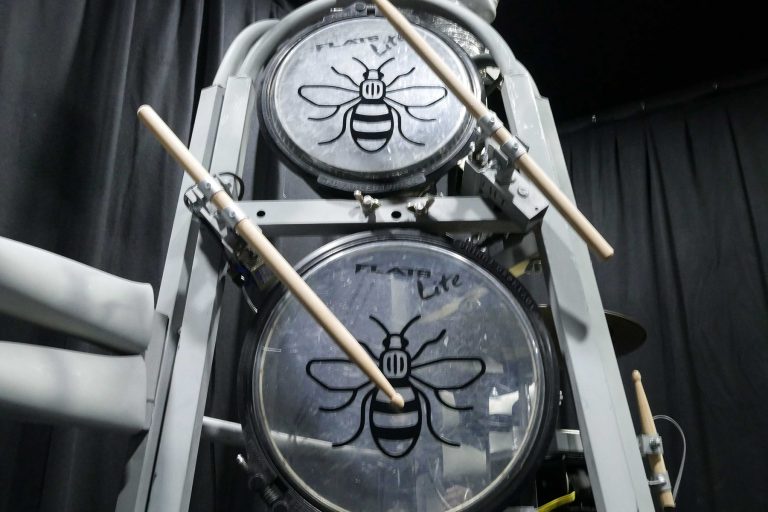 Darren Hesford is one of the Manchester-based members of the nationwide Hackoustic Collective.
This is what he has to say about himself:
"I started out as a trainee draughtsman in the 80s on a YOP scheme, then became a car paint mixer/matcher, then a postman, then a BT business engineer (that's where I learnt about electronics), then a self-employed toy inventor which morphed into plastic welder interspersed with making tender models (this was the period where I really learnt to improvise), then I became a multi-skilled builder before the recession hit 10 years ago and forced me into my current job of school site manager.
Musically speaking I started as a Scratch DJ in the 80s in local clubs and outdoor gatherings but gave that up when all the rave stuff started in the late 80s and instead set up a home studio with turntables, synths, sampler, sequencer and a 4-track just to keep the flame alive. Then I bought a house got married had kids and sold everything.
Fast forward 25 years and it's time to start living the musical dream again !
I believe everything creative I have ever done has its roots in my childhood when I was encourage to play and make things by my parents, thanks Mum & Dad".
Darren will be bringing his amazing 'Totem Recall' to DM18…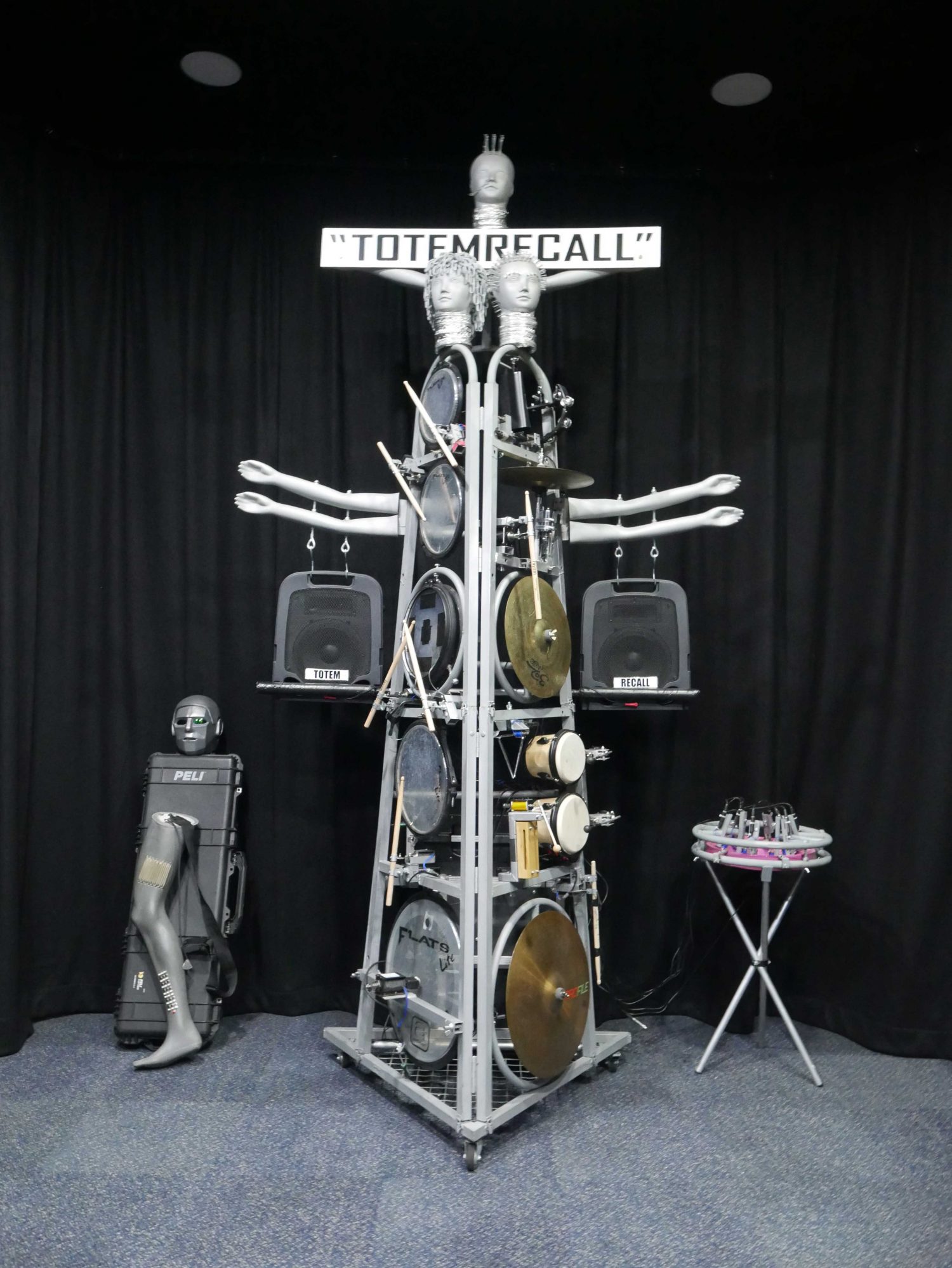 It's big. With a big sound.