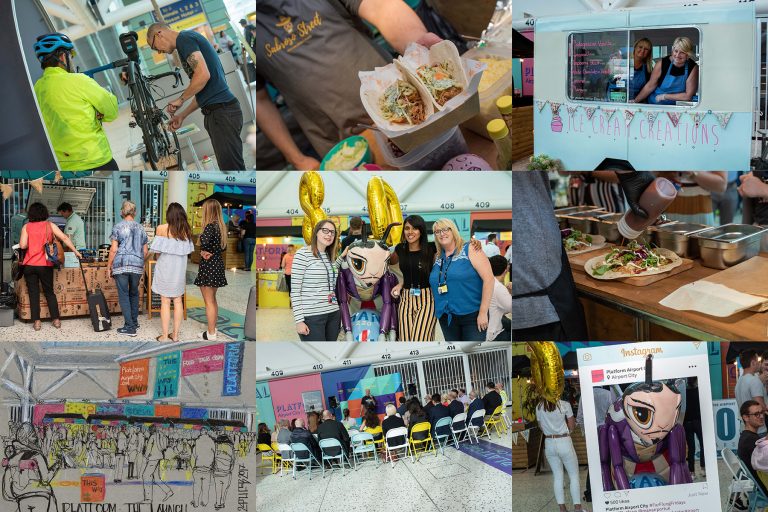 Airport City x DM18 – PLATFORM
Airport City and Design Manchester present a full day of talks, workshops and food on-site at Manchester Airport's Transport Interchange.
Platform Airport City is a vibrant and interactive space for visitors and employees and we're collaborating for one day bringing the following events:
Wisdom Wednesdays: A great opportunity for local businesses to network and get to know each other across campus and the wider Wythenshaw area. For this session we will welcome Design Manchester's Director John Owens to come talk about design and the local economy.
Times:
8.30am Breakfast + Networking
9:00am John Owens (Design Manchester)
9:30am Q+A, Networking
10:00am Close
PLATFORM: taking place at lunch Platform fills the transport interchange space with vibrant food stalls and seating, for this special event we're bringing arts collective SWALK selling their hand crafted affordable artwork.