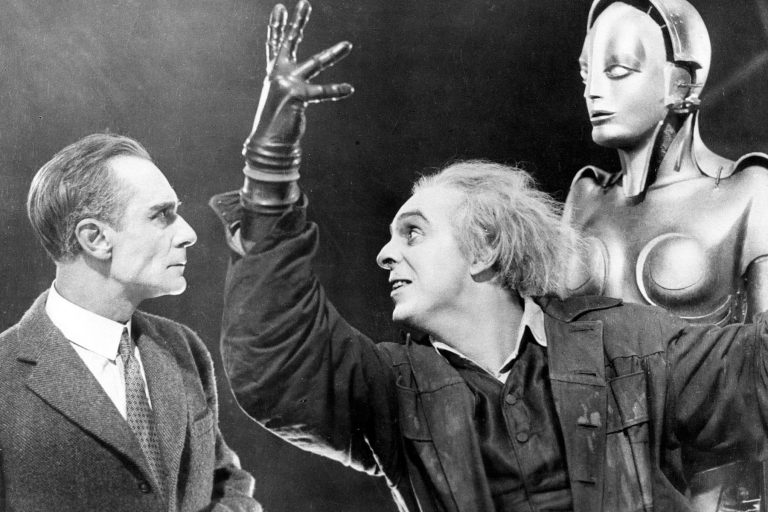 Dir Fritz Lang / DE 1927 – 124 mins/subtitled
Brigitte Helm, Alfred Abel, Gustav Fröhlich
This visionary Fritz Lang expressionist classic from 1927 is celebrated for the first appearance of a robot in a feature-length film. Created in female form, and modeled on female activist Maria in order to discredit her, the false Maria unpredictably rebels and leads factory workers to rise up and destroy the machines that threaten to rule them.
This is the first in a sequence of three movies at HOME which explore the portrayal of artificial females in science fiction. A summary of underlying theme of the sequence will be given by Gia Milinovich before the screening of Blade Runner on Tuesday 10 October.
A full-size replica of the robot Maria features in the exhibition Robots which opens at the Museum of Science and Industry during the Manchester Science Festival on Thursday 19 October.
The DM film season is co-curated by Christopher Frayling, Fiona McGarva and Malcolm Garrett and sponsored by Auto Trader.