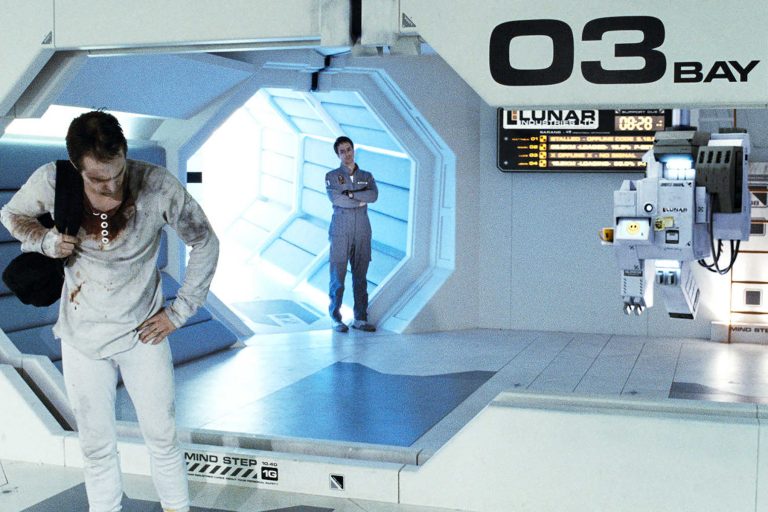 DM17 Film Season: Moon (15)
Dir Duncan Jones / UK 2009 – 97 mins
Sam Rockwell, Kevin Spacey, Dominique McElligot
In this award-winning feature debut from Duncan Jones, the resident astronaut (Sam Rockwell) of an automated mining facility on the far side of the moon, who is accompanied only by an artificial intelligence (Kevin Spacey), experiences a personal crisis as he nears the end of his solitary three-year stint. The film features a sublime soundtrack by Clint Mansell.
Shown in partnership with the National Science and Media Museum in Bradford as part of its Widescreen Weekend, this screening will be accompanied by a Q&A with costume designer Jane Petrie.
The DM film season is co-curated by Christopher Frayling, Fiona McGarva and Malcolm Garrett, and sponsored by Auto Trader.