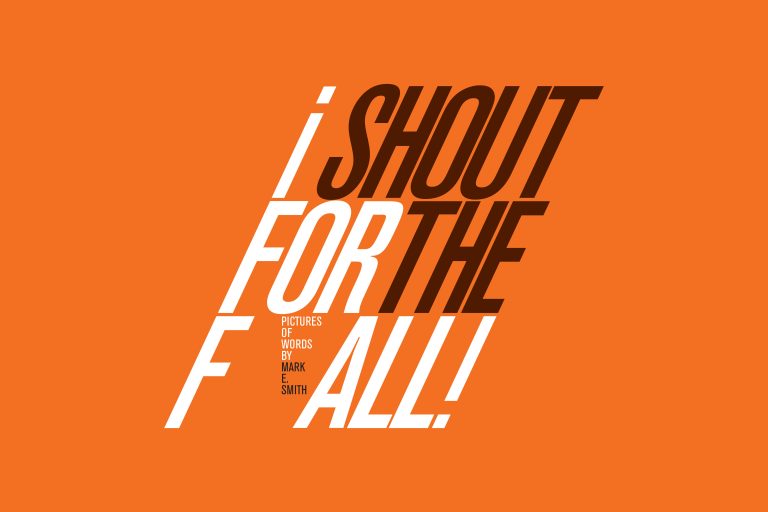 i Shout for The Fall! – Pictures of words by Mark E Smith
In conjunction with Design Manchester 18, a range of creative responses to words written by the eponymous Mark E Smith from the Fall will be on show At Bury Art Museum. Designers and image makers invited to contribute include Build, Malcolm Garrett, Instruct, Lucy Holmes, Alan Kitching, Morag Myerscough, Spin, Swifty, Patrick Thomas, Tash Willcocks, have been invited to create original artwork for the show based on a single line from his lyrics.
As Smith was a resident of Prestwich, Bury for most of his life, it is fitting that the work be exhibited here at Bury Art Museum.