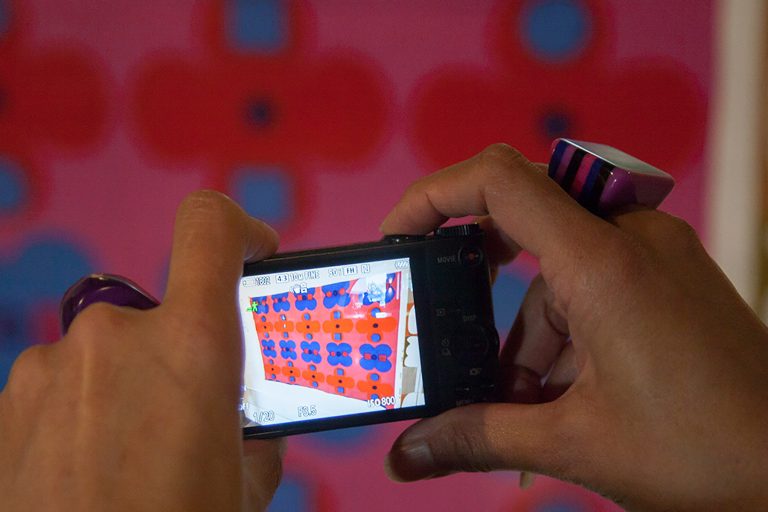 Saturday Supplement at The Whitworth
'Textiles, print, design': A day of tours, talks and workshops co-curated by Design Manchester
---
11am: Guided tour of Barbara Brown exhibition
With Dominique Heyse-Moore, Senior Curator Textiles
Free, registration required
---
12 noon: Study Centre – Art to Textile
Ros Weaver talks to:
Mark Daniels about his father Barry Daniels' involvement in Danad Design and transition from pop artist to print designer in the 1960s.
Jill Worrall about the history of Manchester textile producers David Whitehead & Sons whose innovative artist-designed fabrics adorned the Festival of Britain in 1951 and brightened up stylish interiors throughout the '50s and '60s.
A representative from master textile printers Standfast & Barracks, who will explain the process of transferring designs to print, past and present.
£5
---
1 p.m.: Study Centre – Behind the Scenes
Dominique Heyes-Moore gives insights into the Whitworth's fabulous textile print collections with an accent on Lucienne Day
Free, registration required
---
2-4 p.m. Clore Learning Studio – Introduction to Printing workshop
Jasmine Walne leads a mono printing workshop for all ages and abilities. Introducing a number of textile artists who use mono printing in their practice, she will demonstrate and encourage participants to make a range of marks and textures using this basic printing technique.
£8
---