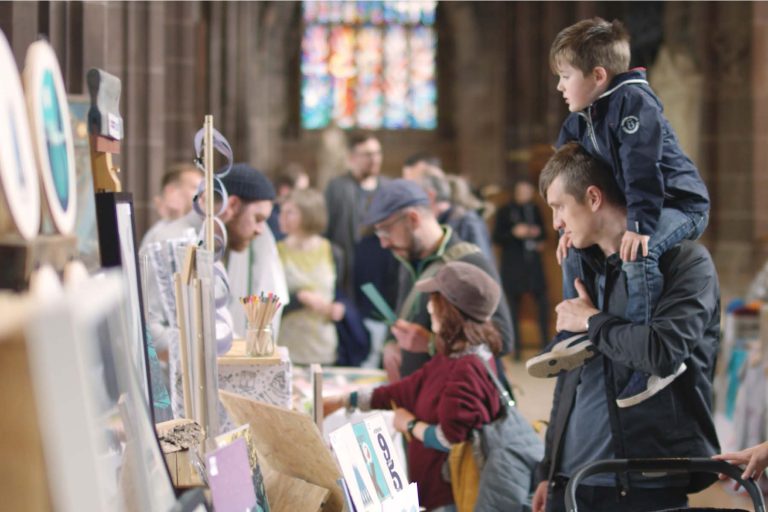 The Manchester Print Fair
The Manchester Print Fair is an independent arts event celebrating the best of design, illustration and independent publishing in the North West and beyond.
With over 50 stalls, the event offers visitors the chance to take home handcrafted printed gifts and homewares from local independent makers.
We invite the public to get creative with print and paper workshops curated by our long-time collaborators, G.F SMITH papers (including 3 Minute Portraits from Fred Aldous).
So join us – for an inspiring day of creativity!
 –