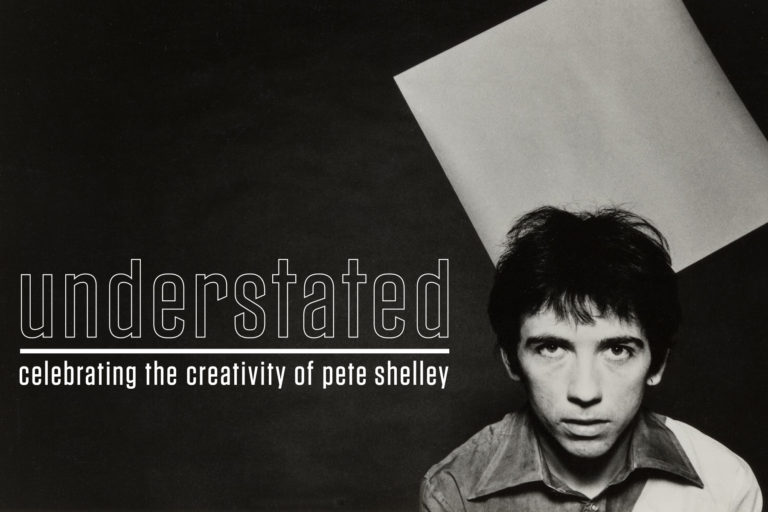 Pete Shelley: understated
Celebrating the creativity of Pete Shelley
Extended until 2pm Saturday 21 December, by popular demand.
A commemorative exhibition about Pete Shelley, who was born in Leigh and sadly passed in December 2018, presenting artefacts and memories from those who knew him. Co-curated by Malcolm Garrett, Design Manchester's Artistic Director and long-time Buzzcocks designer and collaborator with Pete Shelley right up until the recent publication of the book of his Collected Lyrics in 2018. Memorabilia, photographs and footage from friends, family and fellow musicians will be displayed alongside original artworks and designs synonymous with his incredible career.
Originating at The Turnpike, a place that Pete Shelley knew well, understated is the first in a series of exhibitions that will continue to explore the global influence of a local lad from Leigh. The exhibition will form a backdrop to a series of unique 'In Conversation' events that will bring together key figures from Shelley's life and career.
A series of live music events will also be taking place in various venues, organised by the Pete Shelley Memorial Campaign. They present NOSTALGIA, an evening of live music, on 23 November at The Turnpike. For more information and tickets please visit www.peteshelleymemorial.com