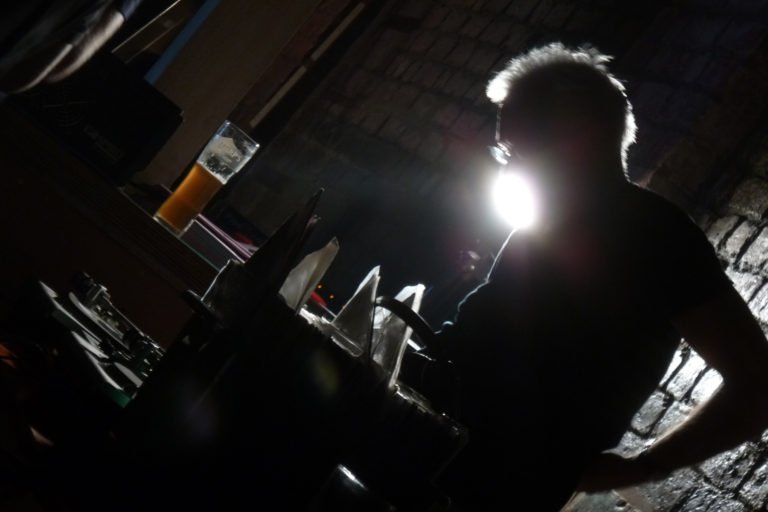 Bryan Biggs is Artistic Director of Bluecoat, Liverpool's centre for the contemporary arts. He has curated numerous exhibitions and events, working with artists at the intersection of visual art, music, literature and live art. Design exhibitions include Cover Versions (1981) featuring the new wave of record sleeve designers, comics exhibition Graphic Rap (1983) with Iwona Blazwick, and It Was Thirty Years Ago Today (1997), revisiting Sgt. Pepper's iconic cover.
His guest-curated exhibitions include New Contemporaries (1986), Walk On, for the 2006 Shanghai Biennale, and The Art School Dance Goes On Forever, an exhibition dedicated to archetypal art school band Deaf School, at Liverpool John Moores University (2013). Two commission projects in 1996-97 were themed around the demise of vinyl and advent of the re-mix: Live From The Vinyl Junkyard and Mixing it, which featured Jeremy Deller's Acid Brass. Other interdisciplinary music-related projects include a festival considering Captain Beefheart as 'total artist', curated with Kyle Percy and Chris McCabe (2017).
He has co-edited several books including Malcolm Lowry: From the Mersey to the World (2009), Liverpool City of Radicals (2011) and (forthcoming) Bluecoat, Liverpool: The UK's First Arts Centre. He also writes about the relationship between art and pop music, including essays on Elvis and Adrian Henri. A fine art graduate of Liverpool Polytechnic, his exhibitions include Jerwood Drawing Prize 2003 (third prizewinner), and since 2013 he has done a drawing every day (see Instagram: ink_and_spit). An avid record collector, he is an occasional vinyl-only DJ.