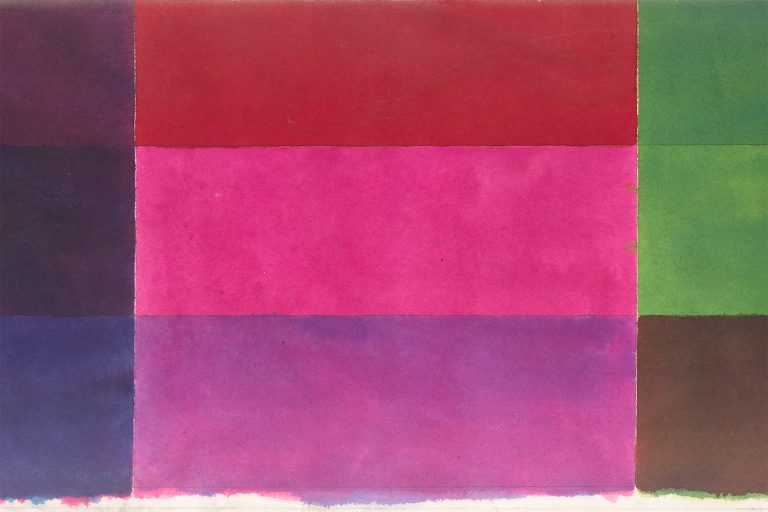 Danad Design (1958–62) was an iconic art/design collaboration of six artists:
Peter Blake
Tom Adams
Robyn Denny
Bernard Cohen
Barry Daniels
Edward Wright
Bernard Cohen and Barry Daniels were classmates in a vintage year at Slade School of Fine Art alongside Lucian Freud, Michael Andrews, Henry Moore and Graham Sutherland. Peter Blake and Robyn Denny studied at the RCA with Patrick Caulfield, David Hockney, Pauline Boty, Derek Boshier and Peter Phillips. Blake, Denny and Cohen all exhibited at the Whitworth Art Gallery.
An important element of the Pop Art revolution, the collective took fine art off the wall and used it to adorn mid-century furniture. After Danad, while Denny and Cohen went back to fine art Blake, Daniels, Adams and Wright made further inroads into commercial design. Peter Blake famously commercialised his art with album covers for artists including The Beatles, Oasis, Paul Weller, Ian Dury and Madness. Tom Adams is best known for his paperback cover paintings for Agatha Christie and Raymond Chandler. But he also produced concept paintings and worked on special effects for films with Stanley Kubrick, Nicholas Roeg, Michael Hodges and Tobe Hooper. Edward Wright designed many of the classic exhibition catalogues and posters for major art exhibitions in the 1960s and '70s and created many of the fonts for commercial typography we use today. Barry Daniels became one of the UK's major players in the textile design industry working with Liberty, Mary Quant, Sanderson, Heals and Terence Conran in the 1960s before introducing the work of many other UK artists to the USA. Daniels was the first textile designer to use out-of-copyright images in his designs, incorporating the creative process he and Blake had experimented with on collage works since their days together at Gravesend School of Art in 1948.
Image: Rectangles by Robyn Denny, 1961 (detail)