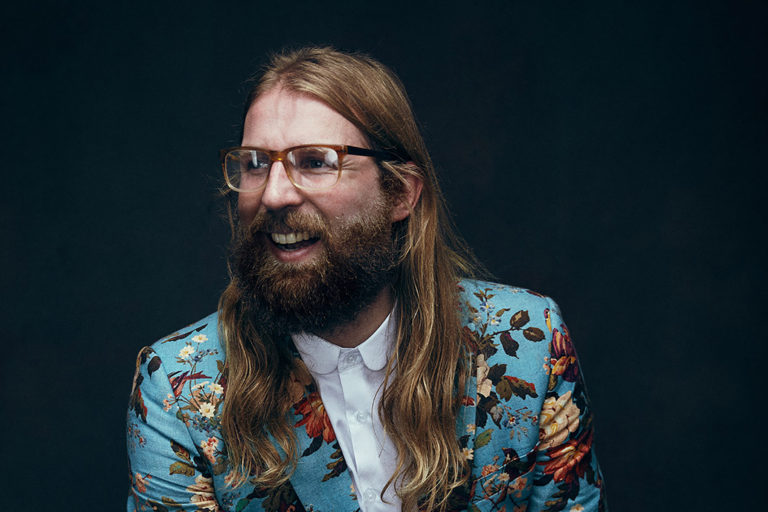 Sanderson Jones is an award-winning social entrepreneur, who founded the Sunday Assembly movement, that has built communities in 45 cities in 6 countries. His new mission is to spread the innovative idea of Lifefulness, which shows how the lessons from Sunday Assembly can be used in business to create dynamic, high performing workplaces rich in meaning and belonging.
Jones is a regular keynote speaker at international conferences – SOLACE Summit, Happier World Conference, European Social Innovation Community Conference, Social Innovation Live, European Start Up Festival – as well as working as a speaker and facilitator with global brands – The Body Shop, Selfridges, Innogy, Nestle, General Mills, Criteo and more.
The unique selling point of Sanderson Jones is his ability to take arresting content and deliver it with huge emotional impact to large crowds (one client called him 'An emotional DJ, who can change the atmosphere of the room at will'). This skill was developed at Sunday Assembly, an organisation that creates social change by hosting emotionally impactful events that build community, and by his ongoing work as the first UK stand-up comedian to do live experiences that combine 'Comedy+Wellbeing'.
Sanderson's work as a global community builder, and social innovator has generated global media interest. His work has been featured in the NYT, BBC, NBC, Sydney Morning Herald, Die Zietung, The Economist and much, while he is a regular contributor to television and radio. In 2019 he will release a series on how meaning and belonging are created in a secular age called 'Meet The Unbelievers'.
The friendly funnyman with the uplifting tale will bring a smile to any event, business or otherwise as a keynote speaker, host, compare or comedian. People are endlessly fascinated by themselves, and with a bespoke, personalized performance your event will live long in the memory.
Background:
After a sold out run at the Edinburgh Fringe, Jones took The Comedy Sale to prestigious venues across the UK and Australia such as the Union Chapel, the National Theatre and Adelaide Town Hall. Recognition includes a nomination for the Malcolm Hardee Award in 2011 and a nomination for the Chortle Award for Innovation in 2012.
Prior to comedy he sold advertising at The Economist, where he was seconded to their digital skunkworks Project Red Stripe as a digital creative, before choosing the world of stand up over online start ups.  Prior to that he worked as a door-to-door salesman in Paris. From 2009-2011 Jones was the film critic for the The Lady magazine (he knows his CV makes no sense).