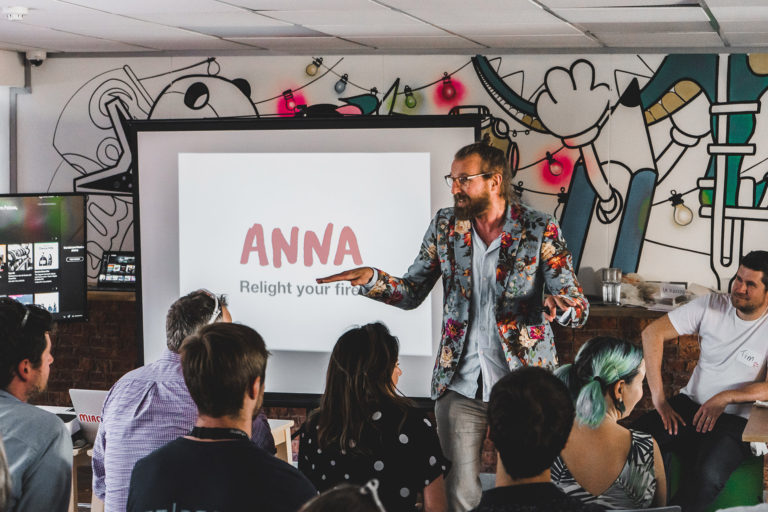 "It's networking, but not as you know it".
Whether you're freelance, self-employed, a business owner or a side hustler, we all have the same challenges. Relight Your Fire is a chance to share the highs and lows of running a small business, being an independent creative or sole trader during an evening where you'll have a laugh, some drinks and food and re-connect with the reasons why you started doing it all in the first place.
Registration:
Sign up before the event for an ANNA account with the same email address used to register for RELIGHT YOUR FIRE and when you activate your new ANNA card we'll deposit £25 into your account as a thank you present for coming.
This event is FREE but you have to register beforehand. To register, click GET TICKETS.
6.00pm: Free drinks, mingling and hellos.
6.30pm: Event starts
7.30pm: More drinks, food, conversations
8.30pm: Event ends ;-(
About ANNA
ANNA (Absolutely No-Nonsense Admin) is a mobile business account that also does your admin. As well as tracking your own finances, ANNA can send and pay invoices. This is done using email, which the AI can analyse to learn how much you're owed, by whom, and chasing them (politely) when they're due. Likewise, when users receive an invoice, they can forward the details onto ANNA, which will prepare any payment instructions and fill in information like surnames and sort codes so that the payment is ready to be made whenever needed.
From running banks to designing award-winning brands and working with state-of-the-art technology, the team behind ANNA is made up of design, marketing and tech experts from across the world. We see a future where businesses get time and the support they need to grow and prosper. A future where ideas, creativity and innovation are encouraged and running a business is fun. So we created ANNA to provide businesses with time-saving tools that enable them to spend more time doing what they love.
More here