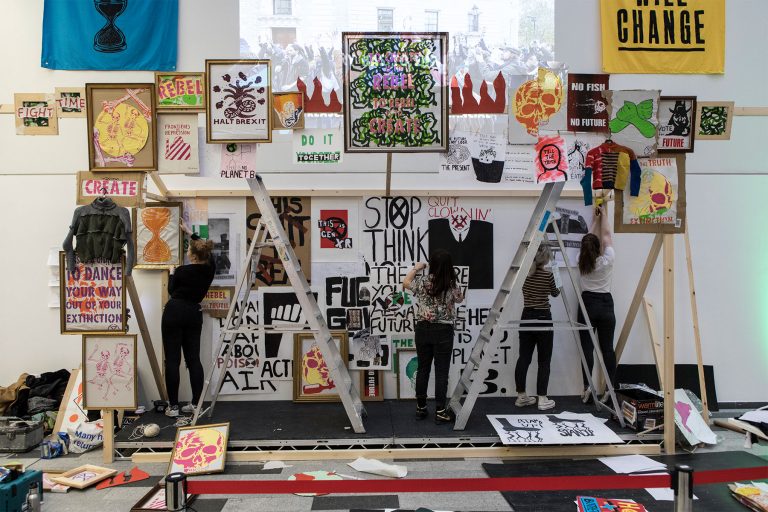 It's approaching a year since the hustle and bustle of the amazing collaborative event hit the New Adelphi Building at the University of Salford. The day when Extinction Rebellion took over the building and with help from numerous creatives, allowed over 150 students from 8 different universities to engage, discuss and create an array of responses surrounding what the future holds for the next generation.
Throughout the day, there was a true buzz of excitement and passion interacting with a number of different workshops run by the workshop guests including Shangri-La set makers; Paris 68 Redux printmakers; It Ain't Rock'n'Roll graphic designers and maker/activists XR Artblockers to name a few… engaging young creatives to start questioning and raising the importance of shaping their future in the best way they can.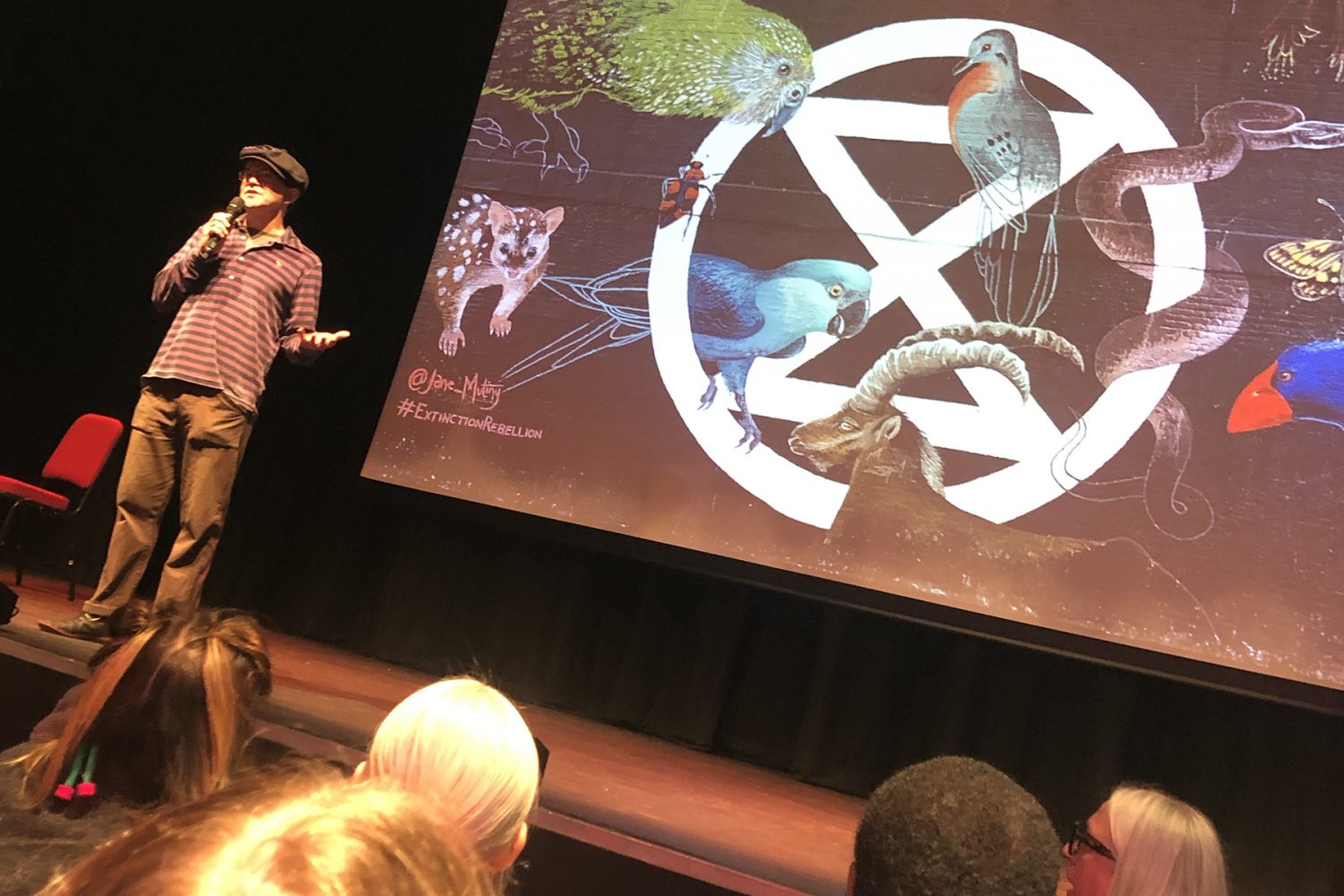 Charlie from It Ain't Rock'n'Roll introduces the Extinction Rebellion ethos at the beginning of the workshop.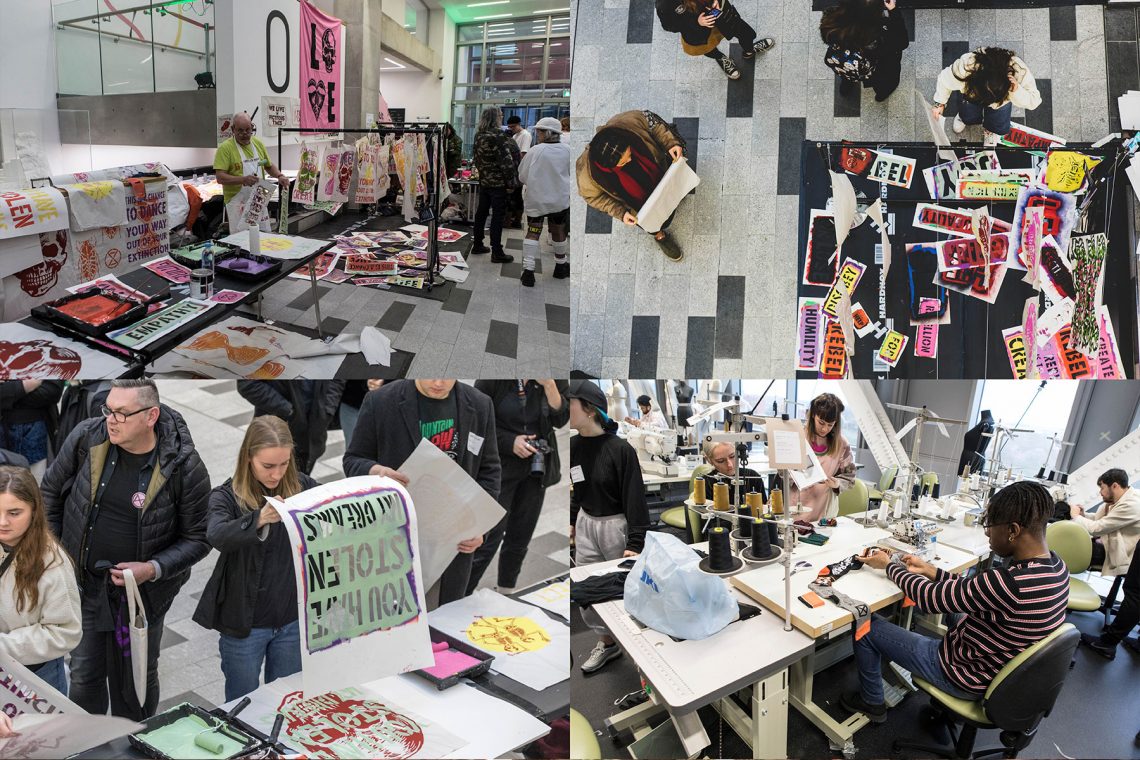 Three whole floors of the New Adelphi Building were filled with ambition, fuelled by creativity and inspired by a new vision to 'own their futures'.
Sometimes throughout your university career, you're focused on working through briefs and learning new skills to broaden your design thinking skills. Broadening your horizons as a student helps to shape your way of thinking, influencing your direction into the industry. It's always important to be learning. This day in collaboration with Extinction Rebellion, started this way of thinking for alot of emerging creatives to find upcoming creative solutions to the climate emergency. 
Starting the day off with an introduction to everyone taking place from the co-founders of Extinction Rebellion; Clive Russell; set up the day as an open debate, readying all emerging creatives to start questioning topics and form their own voices to enthuse the day. 
"Students told us it was the liveliest they'd seen the place, teachers said they would carry on doing this kind of thing. It felt like the opening salvo for a new creative community focus."
– Clive Russell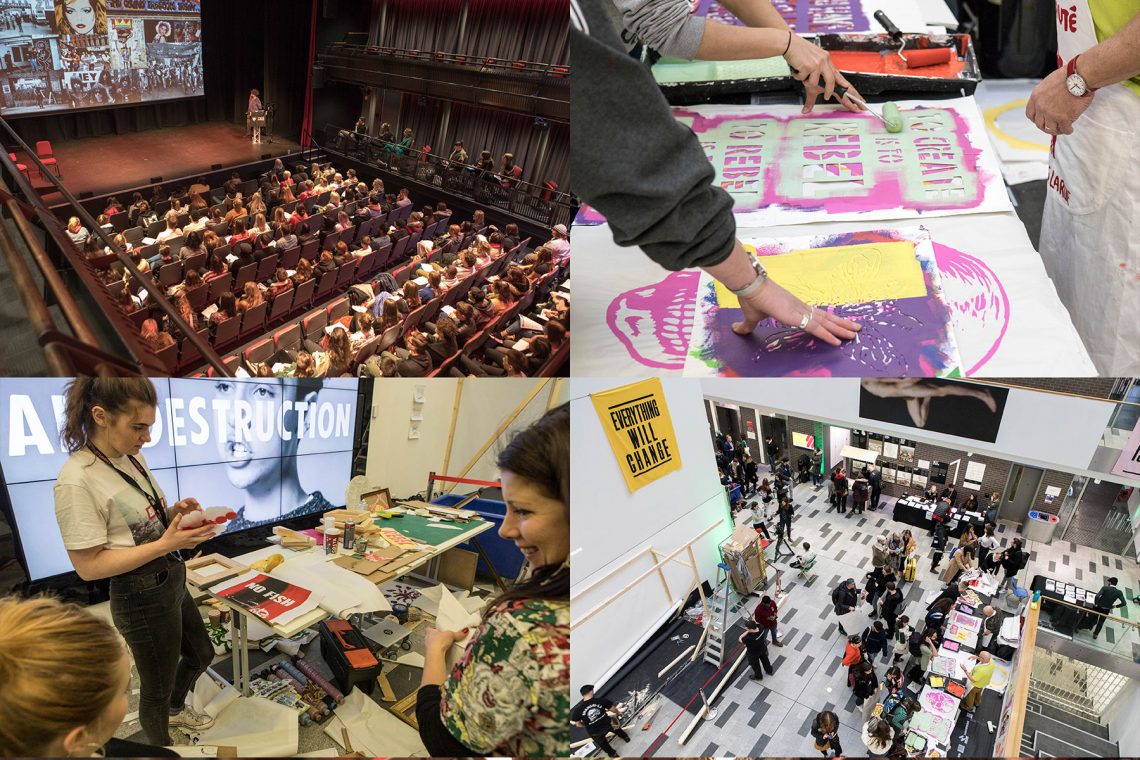 Multiple workshops; discussions and eye-widening moments later, the day was settling down with every buzz of adrenaline slowly pumping out (swiftly followed by a few pints!). But not before, the XR Assembly. This took place in the open space of the ground floor, looking up seeing the reminisce of the creativity slowly clearing away for the day. The XR Assembly allowed for reflection on the day, what people learnt, how that helped change their positioning on the topic and how they are going to alter their way of creative thinking to benefit the climate emergency.  
For a lot of emerging creatives, it has helped to shift their mindsets and truly shape their future. Especially in the times we are living in now. It's hugely important to note that even sat in a pandemic, with uncertainties surrounding a whole colossal of circumstances; we still will always have the gift of creative thinking.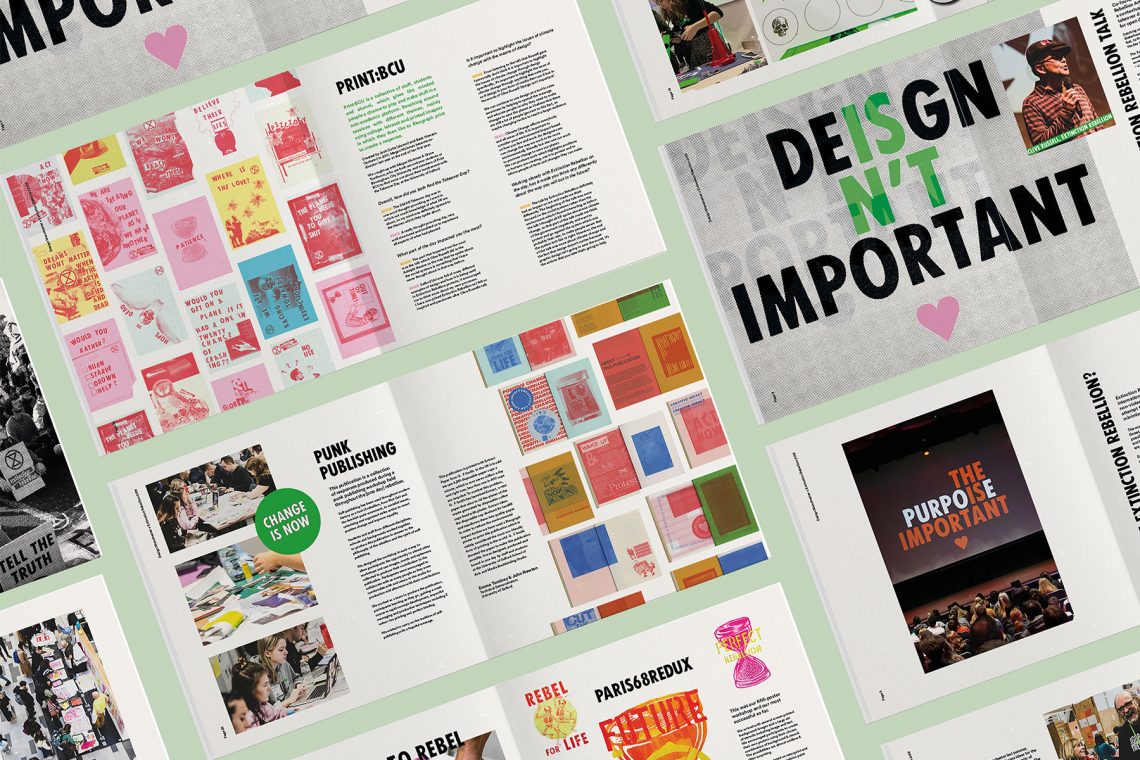 DMXR Zine
Please take the time to have a look through CHANGE IS NOW which showcases the day's activity and explores the works of Print:BCU, Punk Publishing and PinIt! to name a few…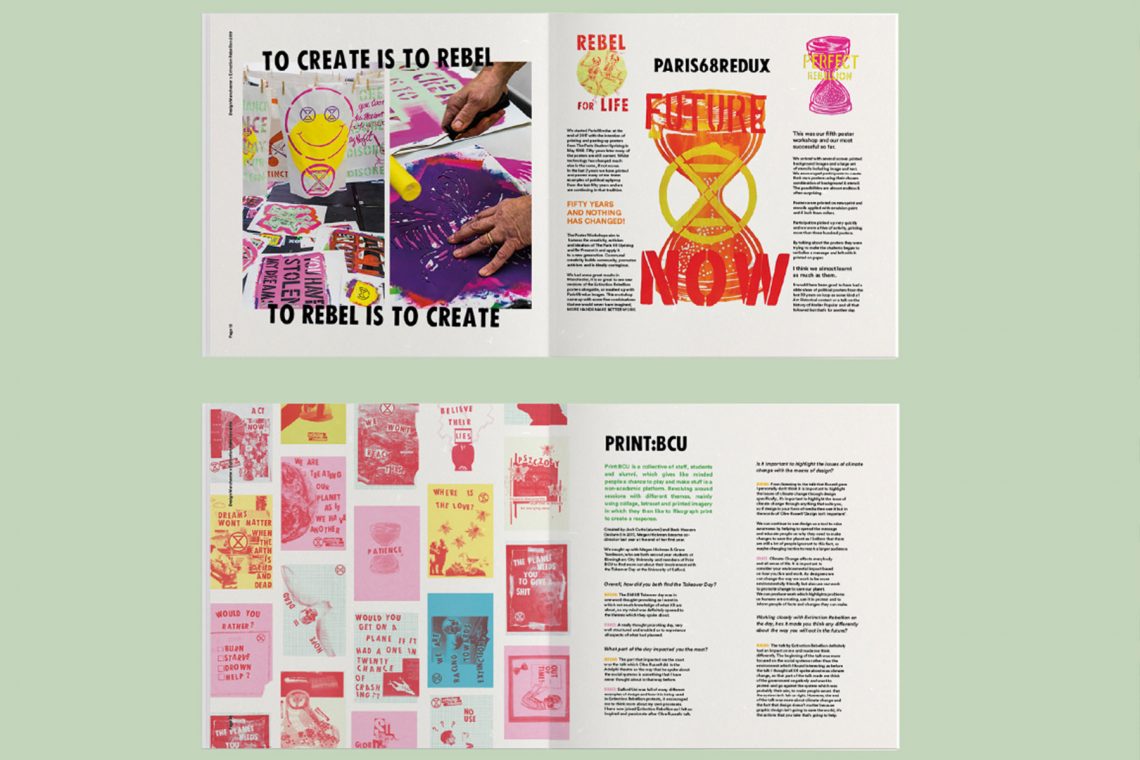 Article written by Yas Banks
Yas Banks participated in the takeover and produced this Zine as a follow up. Yas is a northern-gal emerging from University of Salford into the design industry based in and around Manchester as a freelance graphic designer. She is also the founder of Proper Talk, a platform which aims to amplify emerging creatives within the design industry, sharing motivational advice and useful resources to inspire them on their career path. 
IG – @yas.banks
Twitter – @yasbanks
Proper Talk IG – @propertalk
Proper Talk Twitter – @propertalk_