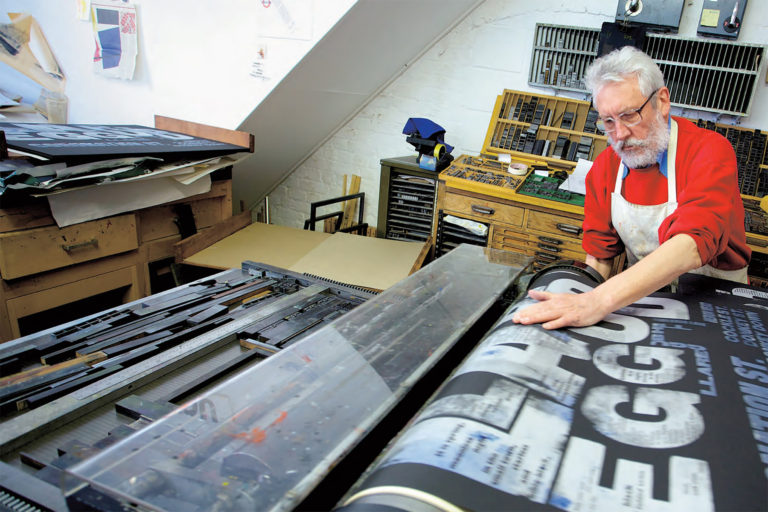 Alan Kitching – A Life in Letterpress
Alan Kitching is one of the world's foremost practitioners of letterpress typographic design and printmaking. He is renowned for his expressive use of wood and metal letterforms in creating visuals for commissions and limited edition prints. He lives and works at The Typography Workshop in Kennington, south London, which he shared with designer, writer and partner Celia Stothard (deceased 2010).
This exhibition is a landmark event and has toured selected venues across the UK starting in London's Somerset House.  It will not only show finished pieces of work but the method and process behind key works with sketches, proofs and roughs gathered from Alan's own archive.? Objects, artefacts and equipment from Alan's workshops will enlighten visitors to the inspiration and motivation behind the work.
The exhibition is accompanied by the release of an illustrated biography of the same name, featuring over 400 prints and published by Laurence King.

As an exclusive to Design Manchester, Alan will be creating bespoke items for sale during the festival and will also host a masterclass, details of which will be announced soon.
The exhibition can be seen every day from 12th to 21st October, except Sunday 16th October when the building is closed.