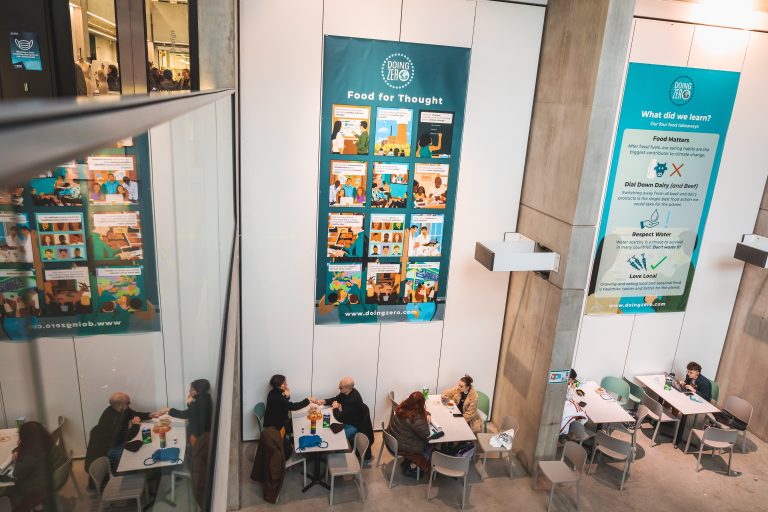 Our headline exhibition in the Vertical Gallery at Manchester School of Art this year tells the story of Doing Zero, an exploration of the link between food and climate change between communities in Manchester and Nairobi.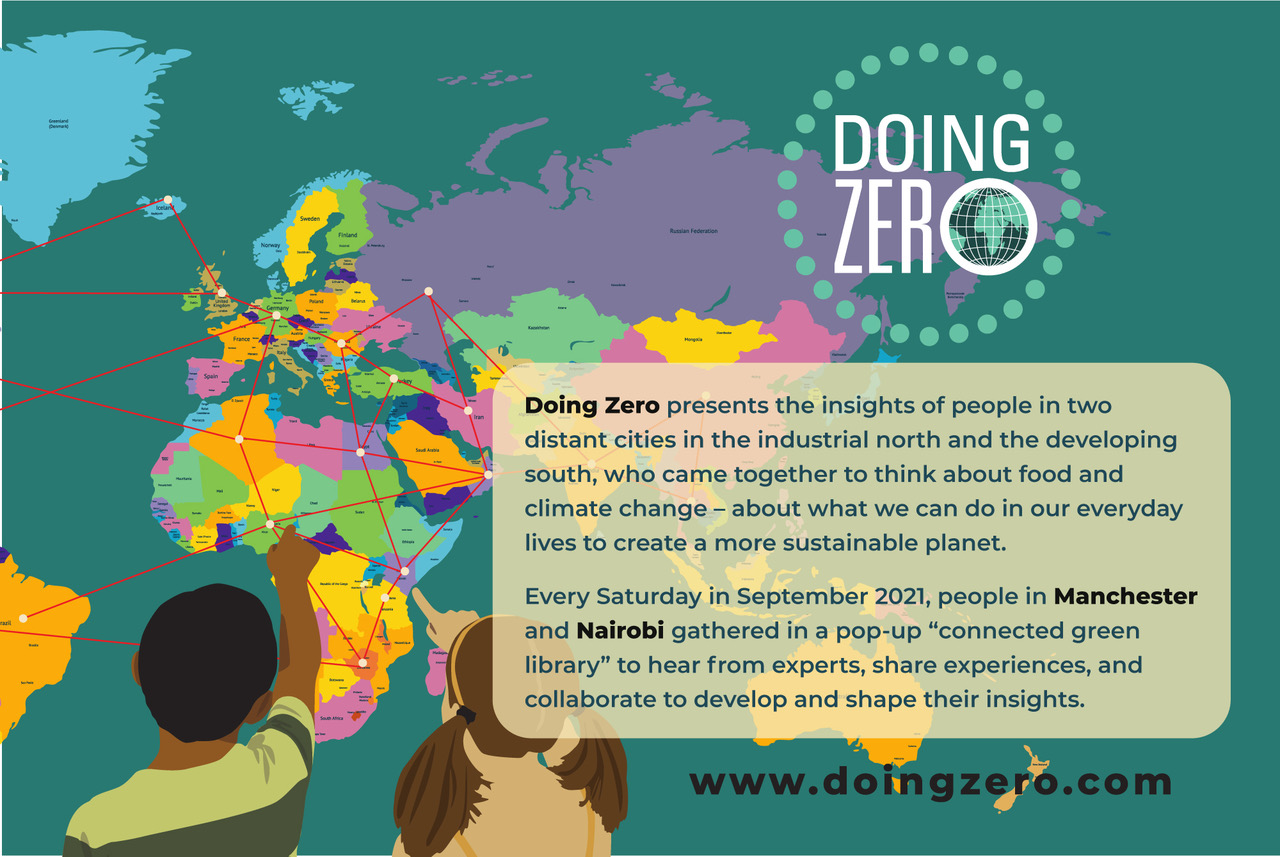 Every week this September, creatives and community members in the two cities gathered in a "connected green library" to explore the topic – first with climate and food scientists from the Universities of Manchester and Reading to understand the science; with experts from the Design Kenya Society to look at the importance of heritage and tradition; with Ukulima Tech to learn about new approaches to urban farming. Next, the groups worked together to formulate their insights and turn them into messages and actions for their communities and a wider audience. This exhibition tells the story of what they learned and how you too can get involved in tackling climate change through your own actions.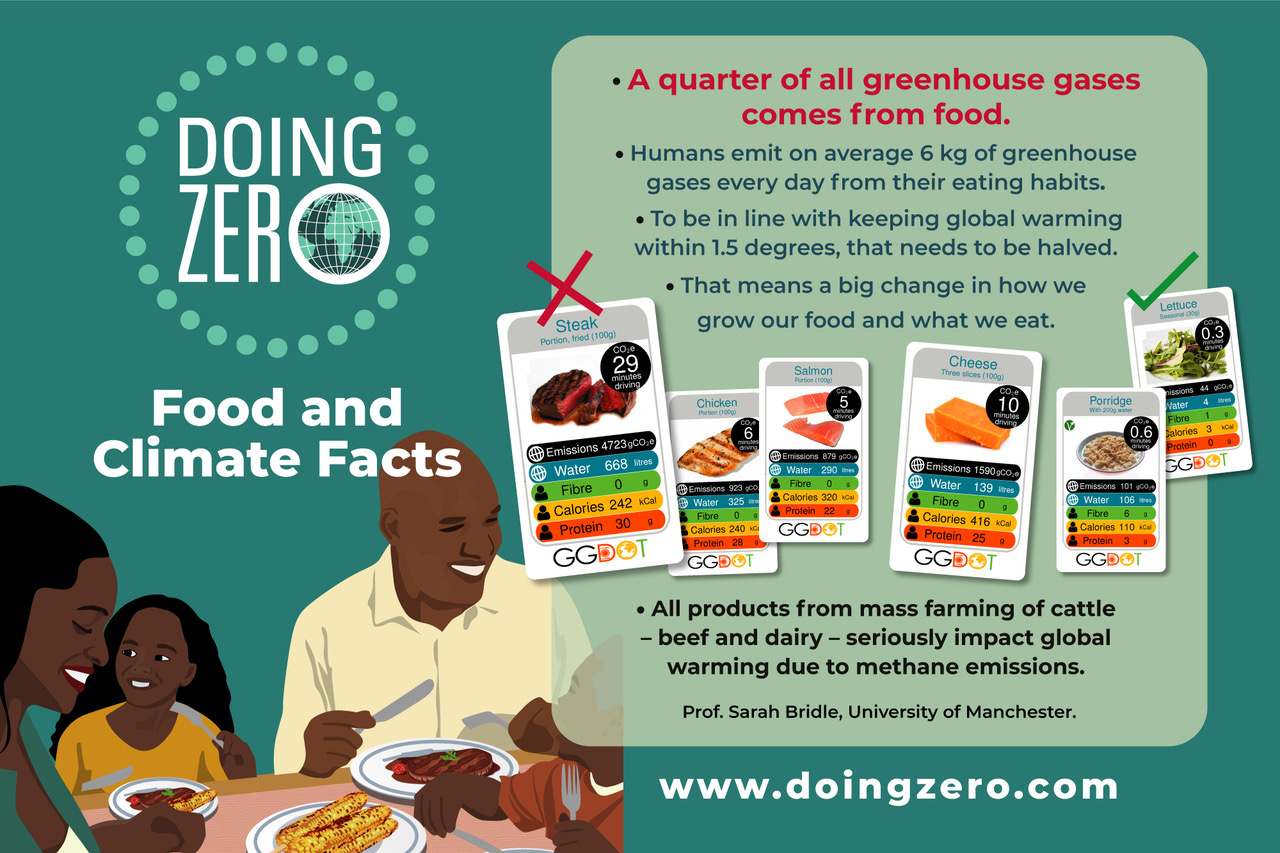 Doing Zero was selected by the British Council and WWF UK as a creative commission for COP26, and the exhibition opens just as (we must hope) the global climate conference in Glasgow is starting to get down to serious business.
Doing Zero is jointly produced by Design Manchester and Nairobi Design Week. It is funded by British Council and developed in partnership with the University of Manchester, the University of Reading, Manchester School of Art at Manchester Metropolitan University, Design Kenya Society, Standard Practice, Boot Room Communications, Ukulima Tech, SICK! Festival, Manchester Climate Change Agency, Manchester City Council, Manchester Communication Academy and Dagoretti Corner Empowerment Centre.
Illustrations by Wanjira Kinyua
Gallery photograph by Fiona Finchett