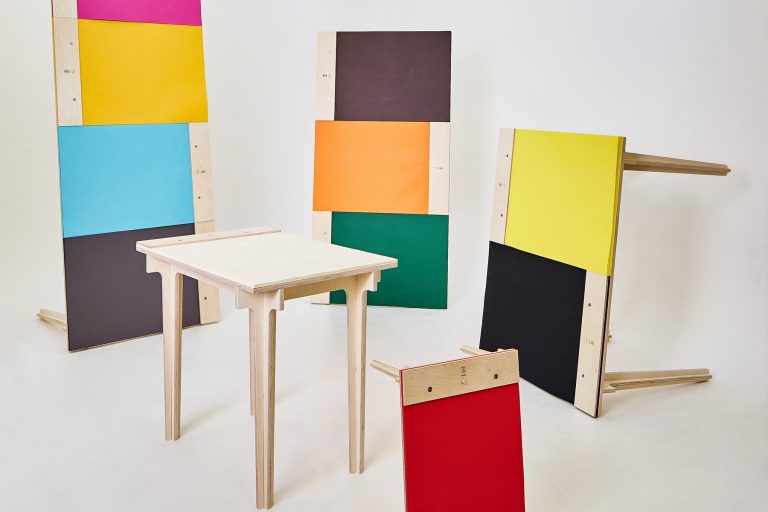 This event is in the past
Partner event
Tickets
Forty-nine Manchester-based artists,
One iconic HAND CRAFTED mural.
Ideas travel, and HAND.01, a packable, refillable, paper-topped modular table from emergent British design studio HAND and paper pioneers G.F Smith, has been designed to ensure that inspiration is captured wherever it strikes.
Manchester Craft & Design Centre have joined forces with HAND Studio to capture the creativity of their Resident Makers and other creatives from across Manchester, and to celebrate craft, collaboration and the heritage of Manchester Craft & Design Centre.
A total of 49 artists have uses HAND.01 to create 49 customised pieces of work which, when collated, will form a large mural representing an iconic section of MCDC.
The completed mural will be on display at MCDC from 8 September until 30 October 2016.
FREE Launch Event, Thursday 8th September, 6-8pm
Join MCDC for refreshments and live music from our resident DJ Ailsa McLaggan of Living Room Dance Club.
Daren Newman and Liam Hopkins of HAND Studio tell the story behind our upcoming exhibition ?HAND CRAFT ? in this short film which reveals the inspiration behind the HAND CRAFT mural and captures our resident makers bringing it to life.