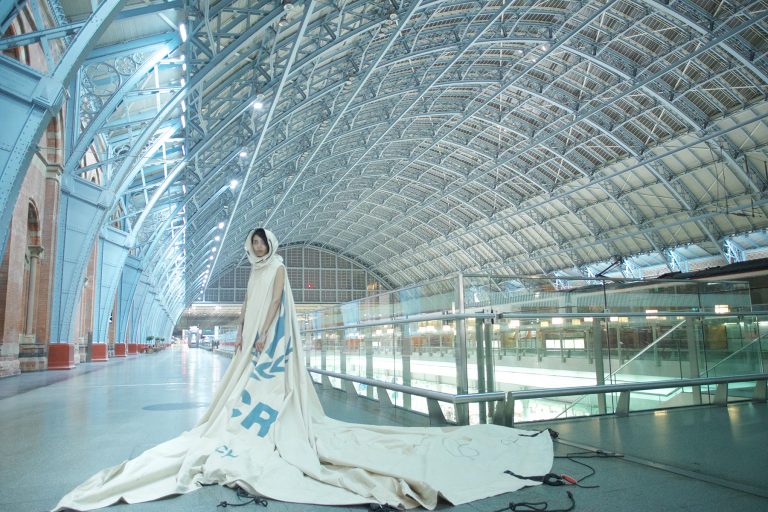 Life on the Outskirts: Manchester Workshop
This workshop exploring creative archives is part of an AHRC-funded research project between The University of Leeds, Manchester Metropolitan University and the Helen Storey Foundation, a not-for-profit, project-funded arts organisation and the custodian of Helen Storey's works. It aims to inspire new ways of thinking across art, science, design and technology. The 'Life on The Outskirts: Making Sense of a Creative Life' project considers how creative archives can be used for education, public engagement, creative and commercial purposes using the Helen Storey Foundation archive as a case study.
The workshop will be held at Manchester School of Art on Thursday 12 October from 11am until 3.15pm and is primarily aimed at students (undergraduate and postgraduate) undertaking some kind of creative practice. It will be hands-on and collaborative and led by Dr Rob Knifton (University of Leeds) and Dr Alison Slater (Manchester Metropolitan University). Prof. Helen Storey and Caroline Coates, from the Helen Storey Foundation, will informally participate in the session. Those attending will be asked to interact with the archive and respond to its content in creative ways. There will also be a visiting speaker to help us think about creative responses to archival holdings. Refreshments will be provided.
Twenty places are available via Design Manchester, for more information or to book a place, email: lotohsf@gmail.com.
Image: Helen Storey's Dress For Our Time: At St Pancras International, 2015
(Photo by David Betteridge; modelled by Louise)