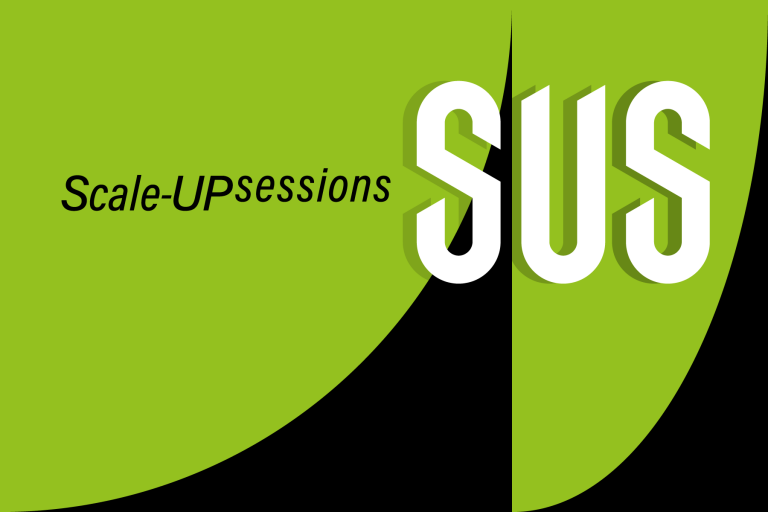 Scale-up Sessions is a series of programmes and events for startups, microbusinesses and SMEs produced by Design Manchester in partnership with the Business & IP Centre at Manchester Central Library. Each session, with associated resources, will appear on this page.
SUS#1: Pandemic Stations! WTF do we do now?
The first Scale-up Session, on 12 November 2020, was the opening event of the DM20 Design Manchester festival, featuring an interview with GM Local Enterprise Partnership co-chair Lou Cordwell OBE and a panel discussion, chaired by Creative Boom editor Katy Cowan, with Jill Adam (Louder Than Words), Debra King (Brighter Sound), Ed Matthews-Gentle (Creative Lancashire), Shirley May (Young Identity) and the artist Venessa Scott.
SUS#2: Co-operation shows the way forward!
In our second Scale-up Session with BIPC Manchester introduced by Kasper de Graaf, Co-operatives UK CEO Rose Marley reflects on Bertrand Russell's famous quote that "the only thing that will redeem mankind is co-operation". Rose is joined by a panel of entrepreneurs to discuss the potential and pitfalls of cooperative business models for tech and creative startups. The panel were Steven Flower, co-founder of Open Data Services Co-operative; Marianne Heaslip, architect and associate principal at Urbed; Rich Mason, founder/CEO of Wings – ethical food deliverers taking on Deliveroo and UberEats; and Alex King, journalist, The Meteor independent media co-operative.
Useful links

Business Growth Hub offers a wide range of support to start-ups and businesses in Greater Manchester.
The Growth Hub's Hospitality, Leisure and Tourism Talent Hub provides skills, training and recruitment support.
EmployGM matches individuals and businesses to vacancies through tailored jobs and skills matching support
Enterprising You  provides the self-employed, freelancers or people working in the gig economy access to fully paid-for development, personal finance and health and well-being coaches and shared working space.
GM's Levy Matchmaking Service can help to link employers and new apprentices.
Working Well Early Help offers specialist support for those at risk of falling out of work due to a health condition, as well as a wide range of skills and education courses  for people needing to retrain or up-skill from local colleges and training providers.
Co-operatives UK can offer information and support for startups wanting to set up along co-operative lines.
About BIPC Manchester
The Business and Intellectual Property Centre (BIPC) can help you start, run and grow your business. From that first spark of inspiration to successfully launching and developing a business, you'll find the tools, support and advice you need:
Free access to business and intellectual property databases and publications, including market research, company data, business news and information on intellectual property (IP)
Access to business advisors and experts whether you're starting up or growing your business, or
Workshops and networking events.
The Human Lending Library
The Human Lending Library matches charity and social enterprise leaders with successful entrepreneurs as mentors.  Launched by the charity Expert Impact, the initiative has seen more than 200 leaders of social enterprises and charities 'borrow' an Expert for advice on improving their organisation and increasing their social impact. The Manchester branch of the Human Lending Library will be run from the Business and Intellectual Property Centre (BIPC) at Manchester Central Library.
Find out more or apply online
Business Support and Advice
Start Up Advice
9.30am to 12.30pm every Wednesday, just drop in. Free expert advice from the GM Business Growth Hub that have business experience and understand the challenges involved.
9.30am to 12.30pm every Friday, just drop in. Free expert advice from the People Plus – part of the Start Smart programme.
You can also chat live online with qualified business advisors.
Patent Clinic
Monthly free confidential advice with a patent attorney (suitable for inventors and innovators). To book an appointment email patlib@manchester.gov.uk
Intellectual Property Clinic
Monthly free confidential advice on trademarks, design & copyright with Ward Hadaway. To book an appointment email patlib@manchester.gov.uk
Join the BIPC mailing list to find out about latest news and events.  Register at businessinfo@manchester.gov.uk.
The BIPC is a partnership between Manchester Central Library and the British Library, and is a member of the BIPC network, supported by the Intellectual Property Office, DCLG and Arts Council.
Links
GM LEP
The Growth Company
Business Growth Hub
Business & IP Centre Manchester