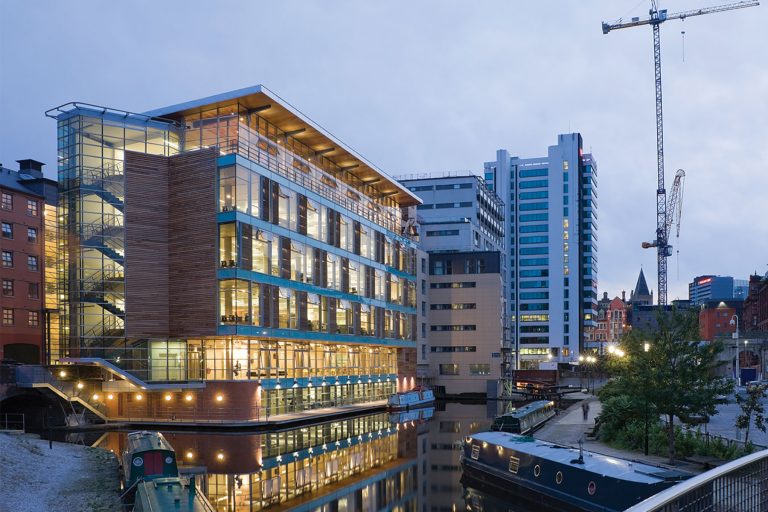 11 Ducie Street
Piccadilly Basin
Manchester
M1 2JB
BDP's office in the Piccadilly Basin area of Manchester is a six-storey showcase of fresh thinking.
The site faces two quite different environments and the design accommodates both in an organic way, with a transparent north elevation to catch limited light and complement the canal basin while the street side displays a confident punctuated stainless-steel façade.
A dramatic cantilevered glazed staircase highlights circulation of people between the six storeys, with the studios — the creative nerve-centre — crowning the top of the building. This is the first naturally ventilated office building in Manchester to achieve an 'Excellent' BREEAM rating.