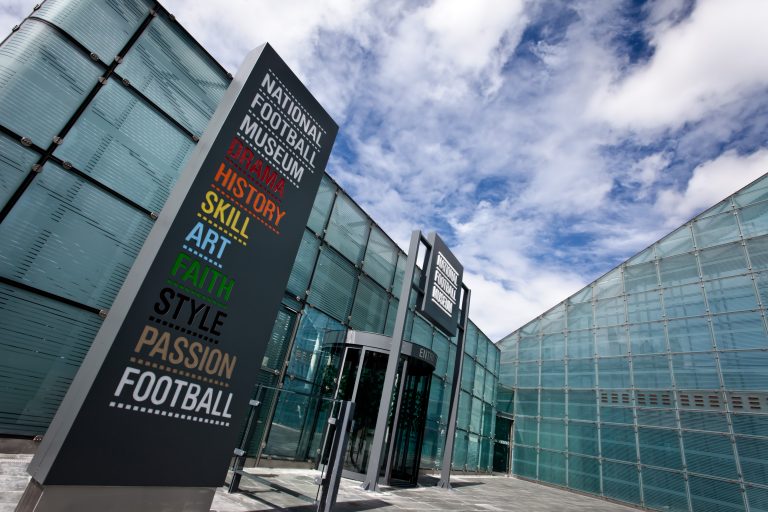 Urbis Building, Cathedral Gardens,
Todd St,
Manchester M4 3BG
Get Directions
Experience the world's greatest sport at the National Football Museum. Whether you're a football fanatic, planning a visit with your family or on a weekend break to the great city of Manchester, we want you to enjoy your visit to the world's biggest and best football museum.
The Museum is for everyone, regardless of age, gender, disability, sexuality, religion or any other factor.  It is not just for those who are interested in or passionate about the sport. The National Football Museum aims to be the first point of contact with football for non-fans and an introduction to wider aspects of culture and history for football fans.  It has a particular focus on those sections of the community that do not usually visit museums and galleries.
The Museum has a long-term mission – to protect football's heritage and culture for future generations as well as current audiences.
Admission is Free.