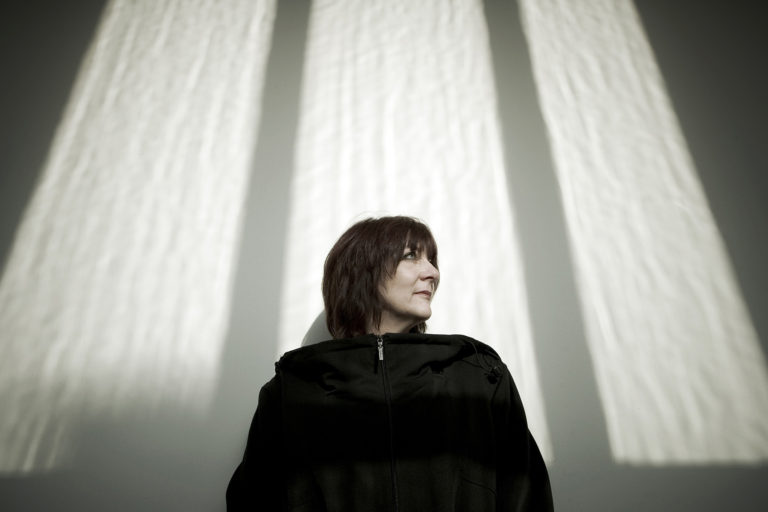 Cosey Fanni Tutti, whose music and art career began in 1969, is an artist and musician, renowned worldwide for her Art, her work in the sex industry, as co-founder of Industrial Records and Throbbing Gristle, and for her pioneering electronic music.
Her work includes her seminal Magazine Actions from the late 70s, performances with COUM Transmissions (1971-1976), sound experimentations with Throbbing Gristle (1976-2010) and continuing musical exploration, both solo and as Chris & Cosey, Carter Tutti.
Cosey's work has featured in institutional exhibitions around the world for over three decades, significantly and more recently this includes 2019, 'Straying from the Line', Schinkel Pavillon, Berlin, Germany; 2019, 'Axis Mundo: Queer Networks in Chicano L.A.', Lawndale, Houston, USA; 2019, 'Electro: From Kraftwerk to Daft Punk', Philharmonie de Paris, Paris, France; 2018, A Study in Scarlet, Le Plateau – Frac Ile-de-France, Paris;  2017, solo show at Cabinet Gallery London;  2017, Coum Transmissions retrospective which opened Hull UK City of Culture 2017 events;  2016, Black Sheep Feminism, Dallas Contemporary, USA;  2011, Tate Britain's new collection display, Has the Film Already Started?;  2011, Pop Life: Art in a Material World, Tate Modern, London;  2009, Kyoto Triennial, Japan; 2007, WACK! Art & The Feminist Revolution, MOCA, Los Angeles.
Works by Cosey have been acquired for the Tate Britain Collection and The Arts Council Collection as well as other institutional and private collections. 

Cosey's autobiography ART SEX MUSIC was published to worldwide acclaim by Faber & Faber in 2017, and has since been released as an audio book. Foreign editions have been published in Japanese and French with translations in Spanish and German to follow.
Cosey is in conversation with Jon Savage at the Design Manchester DM19 Smart Conference on Friday 22 November.
As a former Mail Artist, she will give a Talk on Mail Art alongside the exhibition Curious Things in the Special Collections Museum at Manchester Metropolitan University on Thursday 21 November.