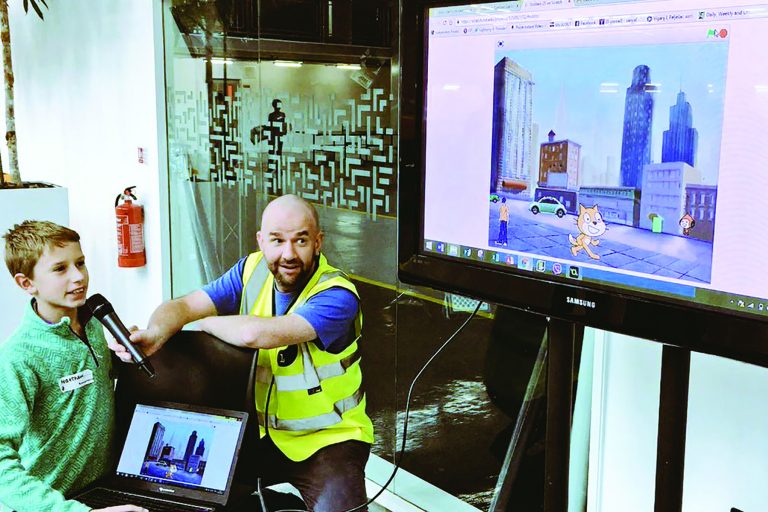 This article by John Owens was first published in Document 16: Design City, distributed to subscribers of Creative Review in February/March 2017.
The UK leads the world in design education.
There are currently 847 design courses across the country (Unistat Data, 2013), supplying graduates to an industry that comprises an estimated 2.9m – or one in eleven – of all UK jobs (DCMS, 2016).
Education is a key driver of our industry's success. From my personal experience, studying art at an early age helped me engage in other core subjects such as English, science and maths, linking creativity through them all.
There is evidence to show that participation in art within schools is falling, with a significant decline in the number of state schools offering arts subjects taught by specialist teachers (Warwick Commission on the Future of Cultural Values). There are major concerns that some parts of the educational system are not focusing on the future needs of the cultural and creative industries, with the downgrading of arts education in favour of STEM (science, technology, engineering and maths) subjects. This was publicly highlighted by the artist Bob and Roberta Smith, who in 2011 created a six-foot tall letter to the then education secretary, Michael Gove, blasting his lack of understanding of the arts.
I salute this passion. It's easy to look at the reports of how well our sector performs on the global stage, but if we don't pay attention to design education from the very roots we risk slipping behind other countries. China in particular is pushing to build more new design schools to grow and innovate rather than import skills.
Design Manchester is built on a foundation of design education. We were established with the support of Manchester School of Art, which remains a key partner enabling us to build strong links with educators and students across the city and elsewhere. With this partnership we have brought the National Art&Design Saturday Club to Manchester, offering up to 30 weeks of free design tuition to 13–16 year olds. We have strong links with The Sharp Project and each year we host an extended CoderDojo, a volunteer-led community group for young people learning to code and make things. There are other opportunities for schoolchildren to engage with the festival including our Design City Fair, where this year we held letterpress and papercraft workshops for all ages.
In 2016 we reached out to work with University of Salford and Hyper Island to extend our student reach, hosting events with the BBC and with signage and wayfinding specialists Holmes Wood.
The future
Our partnership with the Co-op is enabling us to unlock creative pathways for schoolchildren in the creative sector which has been a huge personal ambition of mine. In 2017 we will be working in partnership to introduce creative professionals to the Co-op's secondary academies, working on a wide range of subjects with the aim of leading to workplace visits.
We are forging ahead to establish links with more higher and further education institutions and with schools, fostering collaboration to inspire learning not only for students, but for professionals too.