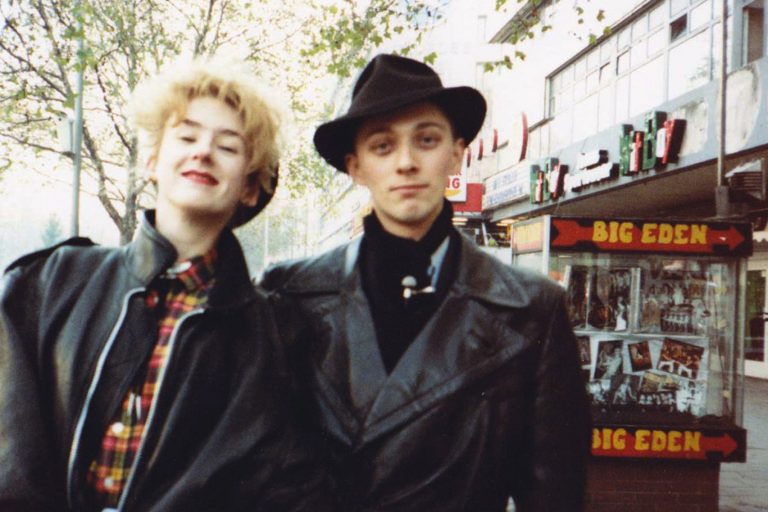 Mark Reeder is a musician and record producer, who grew up in Manchester in the '70s. As a teenager he was interested in progressive rock and early electronic music, anf got himself a job in the Virgin Records store on Lever Street in Manchester's city centre. He formed the short-lived punk band Frantic Elevators with Mick Hucknall.
before moving to Berlin in 1978 to follow up his interest in Krautrock. He has been living and working there ever since. He became the self-appointed German representative for Factory Records, and in 1983 helped produce and present with Muriel Grey (pictured) a documentary special on the Berlin music scene for Channel 4's The Tube. He is the founder and owner of the electronic dance music labels MFS and Flesh. In 1991, he discovered the teenage Paul van Dyk, guiding and paving his way to build up his now international DJ superstardom.
Reeder's career has spanned more than three decades, during which he has been a participant and behind the scenes influence for many now famous artists, spread over a wide cross-section of contemporary musical genres.