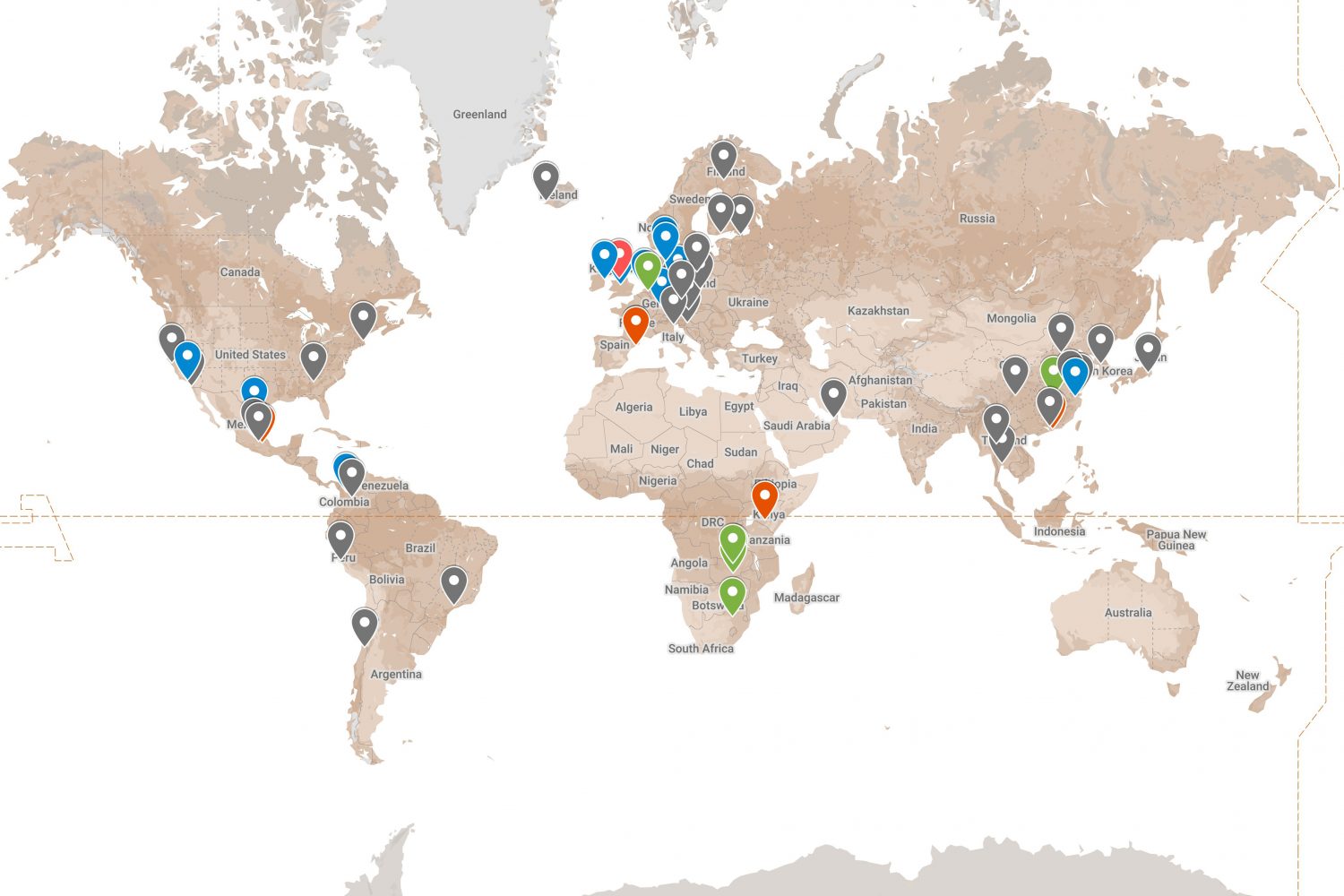 We believe in international collaboration. By bringing the best to Manchester and telling our story around the world, we create opportunities for talented creatives from all backgrounds and we learn by looking through each other's eyes.
From our first festival in 2013 we have welcomed leading designers across all disciplines and sectors to speak at our conferences, lead workshops and participate in events. In the decade since, we have developed relationships with other cities around the country and the world, with collaborations in many sectors, from fashion to architecture, product to climate change, digital transformation to service design.
We have developed a particular focus on how the practice of civic design is rapidly evolving, changing the way professionals and civic authorities collaborate with end users and citizens, and transforming our cities with the potential to create a better, more inclusive and sustainable future. In this, cities have a major role to play in a rapidly urbanising world – and Manchester, the birthplace of the industrial revolution and the cooperative movement, and the standard bearer of free trade, has both a responsibility and an opportunity to build an international dialogue about how we can design our cities better.
Apart from our alumni conference speakers, debate panelists and workshop leaders, we have developed or participated in three main networks:
The Manchester network
Cities which have longstanding civic links with Manchester include Wuhan (China), Chemnitz (Germany), Aarhus and Aalborg (Denmark) and St Petersburg (Russia). In 2019 we organised a series of liveable city events including a public debate and three-day conference in partnership with Aarhus and Aalborg and we are in discussion about a resilient communities project with Wuhan. As a City of Literature, Manchester is also part of the UNESCO Creative Cities network and we are developing design links with many of its members.
World Design Weeks
We play an active role in the global network of design weeks and are developing direct collaborations with a number of them. This network encompasses 38 cities in five continents:
Europe
Barcelona (Spain), Berlin (Germany), Bucharest (Romania), Eindhoven (Netherland, Dutch Design Week), Gdynia (Poland), Helsinki (Finland), Lodz (Poland), Munich (Germany), Prague (Czech Republic), Reykjavik (Iceland, DesignMarch), Rovaniemi (Finland, Arctic Design Week), Saint-Etienne (France), Venice (Italy), Vienna (Austria), Zagreb (Croatia).
Africa
Kigali (Rwanda), Nairobi (Kenya)

Americas
Anchorage (Alaska), Atlanta (Georgia), Bogotá (Colombia), Boston (Massachussets), Guatemala City (Guatemala), Lima (Peru), Los Angeles (California), Mexico City (Mexico), Queretaro (Mexico), San Diego (California), San Francisco (California), Santiago (Chile, Encuentro Local), São Paulo (Brazil)
Asia
Bangkok (Thailand), Beijing (China), Chengdu (China), Chiang Mai (Thailand), Guangzhou (China), Isan (Thailand), Nanjing (China), Seoul (South Korea), Suzhou (China), Tokyo (Japan)
Middle East
Dubai

Many Design Weeks offer virtual and hybrid events which can be attended from anywhere – and their IRL programmes offer exciting opportunities to visit and explore cities all over the world. Find links to all the member festivals on the World Design Weeks website here.
British Council network
The British Council is Design Manchester's strategic partner in developing collaborations and partnerships with cities in countries which are eligible for overseas development aid. The British Council is Britain's international cultural agency, building connections, understanding and trust between people in the UK and other countries through arts and culture, education and the English language. We share the British Council's commitment to connecting cultures and its values in promoting understanding, opportunities and skills.
With the support of the British Council we are developing collaborations with partners in cities all over the world, including Nairobi, Shenzhen, Barcelona, Kitwe, Puebla and Medellín.
If you are interested in connecting your city anywhere in the world with Manchester to explore design collaborations, please contact Kasper de Graaf by email here.