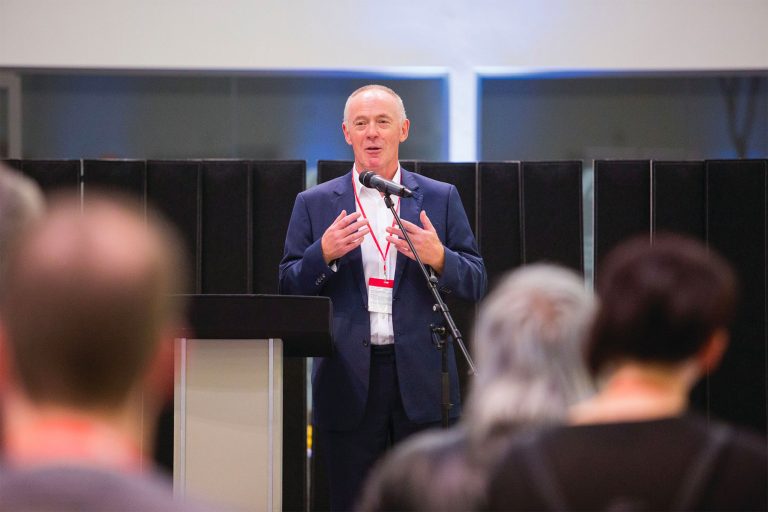 Sir Richard Leese was elected to Manchester City Council in 1984 and became Leader in 1996 and also serves as Deputy Mayor of Greater Manchester with responsibility for health.
After working consecutively as a teacher and then a youth worker, Richard was first elected to Manchester City Council in 1984. He was elected Leader of the Council in 1996 having previously served as Deputy Leader between 1990 and 1996, Chair of the Education Committee from 1986 until 1990, and subsequently Chair of the Finance Committee until 1995.
Early in his leadership, Richard oversaw the major 10-year programme of regeneration of Manchester City Centre following the IRA bomb in 1996 – being awarded a CBE in 2001 and then a knighthood for "services to local government" in the 2006 Queen's Birthday Honours list for his role in the project.
In the wake of the transformation of the city centre, Richard was heavily involved in the successful bid to host the 2002 Commonwealth Games, helping to drive the wide-scale regeneration of east Manchester – the overwhelming positive impact of which continues to this day.
As an advocate for devolution and place-based budgets, Richard has a keen political interest in the links between economic development and social policy, developing open democracy and the community leadership role of local authorities – as well as the role of cities in creating a sustainable future.
Using his position to influence and drive a national debate in these areas, Richard holds a number of prominent roles as Vice Chair of the Greater Manchester Combined Authority, Chair of the North West Regional Leaders' Board, Chair of the Core Cities Cabinet and Chair of the LGA City Regions Board.
Regularly named as one of the most powerful Labour politicians in the country, Richard has been influential in informing the national debate on devolution and is a passionate supporter of the High Speed Rail (HS2) scheme and the electrification of the Trans Pennine rail routes as a key driver for economic growth in the North.
He is also director of Manchester Airports Holdings Ltd – the company owned by the ten boroughs of Greater Manchester, which owns four UK airports: Manchester Airport, Bournemouth, East Midlands and Stansted – that pays dividends to its members to support local projects.
Sir Richard discusses local and national political issues on his Leader's Blog.
He is stepping down from his role as Leader of Manchester City Council in December 2021, 25 years after taking on the position.