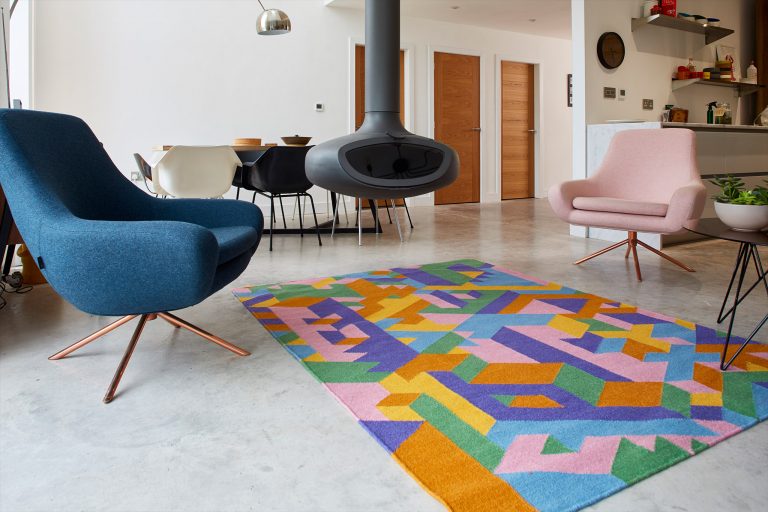 The Knot Collective, is a new rug brand set to transform floors everywhere, with a debut collection of rugs created in collaboration with leading artists and designers.
Part of Goodweave, the charity committed to ending child labour, each rug from The Knot Collective is handwoven by artisans at mills in India where the craft and heritage of weaving has been passed down through families for generations. Once finished, each rug is shipped for inspection to Knot's headquarters in Manchester – the spiritual home of textiles in the UK.
The first in a series of collaborative, limited edition collections, Series one: The Graphic Collection has evolved from husband and wife duo Mark and Sinead Hanlon's extensive experience working on bespoke commissions for clients around the world. The collection is a riot of colour mixing cosmic psychedelia, impactful geometry and organic forms that will send the beige shag pile packing.
Series one: The Graphic Collection features eight designers: Hey Studio, Kate Moross, Luke Insect, Dan Mather, Mike Perry, Kapitza Studio, Adam Daily and Mike Kus, all of whom explore their shared love of bold colours and contemporary design in very different ways.