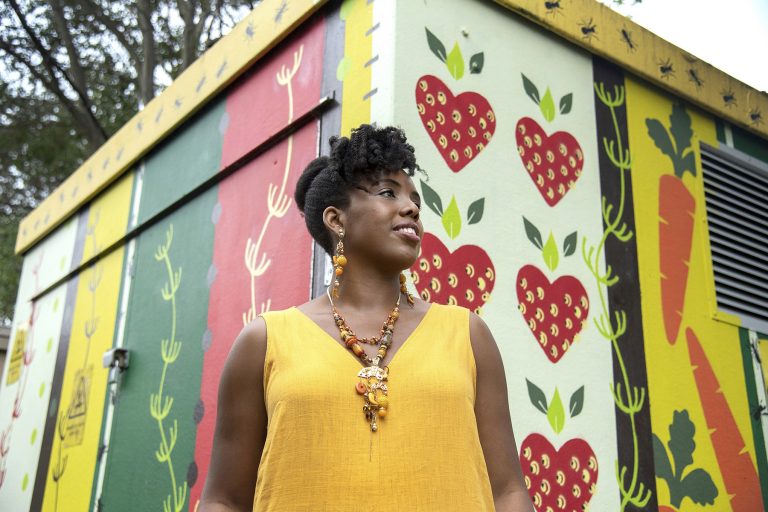 Venessa Scott is a prolific public artist and specialist in Creative Education, recognised for excellence in practice and commissioned by leading cultural, corporate and community organisations across the north west and Yorkshire.
She delivers creative workshops and interventions to a range of audiences including undergraduates, children, serving prisoners, and returning citizens.
In 2015 Venessa and her sister Vanice founded SevenThreeOne, an arts and education non-profit that utilises the creative industries to further the education and skills of serving prisoners, ex-offenders and disengaged young people.
In June 2019, Venessa designed and painted one of the UK's tallest murals. The design was created to reflect the principle of unity and it linked directly to the pioneering work of Sylvia Pankhurst. Venessa was appointed as an official ambassador for The Pankhurst Centre later that same year and has since been nominated and recognised as a 'Great Mancunian, a person who has had a significant cultural and creative impact on the City of Manchester and it surrounding areas'.
Venessa has received commissions from the BBC, CBBC, HOME Mcr, Manchester Art Gallery, MCEP, Hemingway Design, Bruntwood Works, the Ministry of Justice and Media City UK.