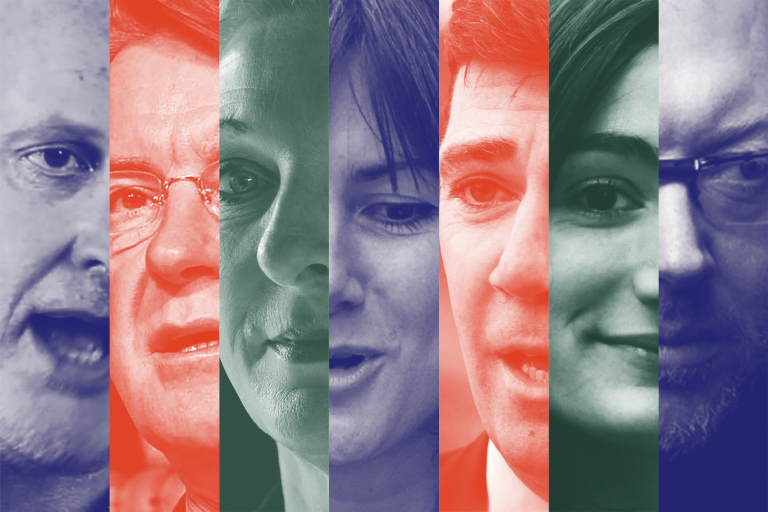 City ID: the Great Debate
This year we're talking about city identity – the nature and character of our cities of the future, in the striking surroundings of the bonded warehouse at Old Granada Studios.
As is the form with our debates, the exceedingly select audience will be as mouthy (and well-informed) as the people on stage, but we do have a glamorous panel at the nexus of design, innovation and policy: the Co-op's head of technology engagement Emer Coleman; former cabinet minister, EU Trade Commissioner and now Chancellor of Manchester Metropolitan University Peter Mandelson; Designer Republic's Ian Anderson; Andy Burnham MP, the Leigh MP and Shadow Home Secretary who is standing to be Mayor of Greater Manchester; magneticNorth's Lou Cordwell; urbanist and designer Claire Mookerjee; and City ID's Mike Rawlinson.
The plan is this. You arrive by 6.30 pm and will be escorted in batches up to the top floor of the bonded warehouse. From 7 to 8 (or thereabouts) we discuss city devo, city regions (and mayors) from Liverpool to Hull, Brexit means what?, transport, digital/tech, education&skills, who's the best, how are we connected and more. Then the debate stops… but the discussion could get even more heated, as we repair to the other side of the room for a glass or two of wine.
The debate is an opportunity for the design community to feed into Design Manchester's evidence to the House of Commons Culture Media & Sport Committee's enquiry into the impact of Brexit on the creative industries, which is due to be submitted at the end of October.
Please come. We need your opinions. But places are limited, so book yours now.
The Great Debate is supported by: