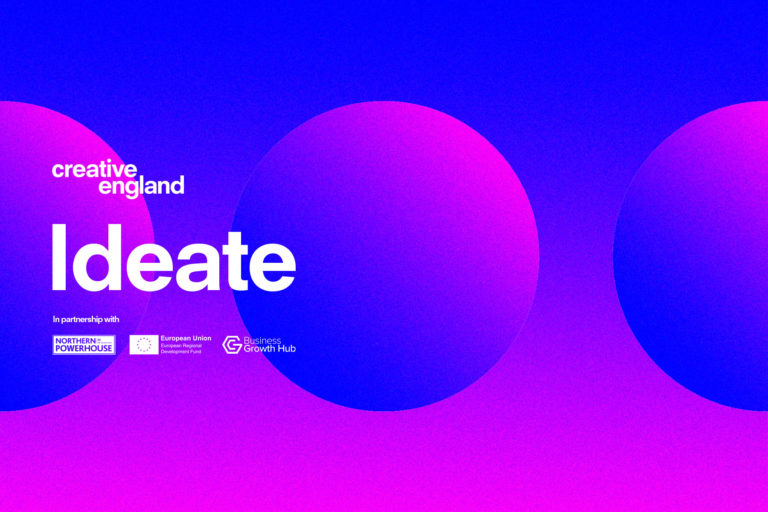 Interested in learning to develop immersive content? Ideate is a new programme for Greater Manchester-based creative businesses looking to expand into immersive storytelling. Bringing together leaders from across the ever-growing world of immersive – from AR/VR, to audio and sound design, theatre and experiential events – to provide expert advice on creating innovative cross-platform content.
This is the ideal programme for creative businesses working in screen industries such as film, TV and games through to theatre, live events and cultural organisations who are looking to take the first step into immersive content production.
The programme kicks off with a two-day bootcamp where attendees will hear directly from industry experts at the forefront of creating new immersive content.
Spaces are strictly limited; businesses must register their interest to attend and will be contacted by a member of Creative England within ten working days. Ideate is funded by the European Regional Development Fund and run in partnership with Manchester Growth Hub and Northern Powerhouse.
Interested in learning to develop immersive content? Creative England have launched #Ideate for Greater Manchester-based businesses looking to work in #immersive storytelling. Find out more and register your interest for the 2-day bootcamp here: https://t.co/ABmo1g8YGZ pic.twitter.com/xsMApmnP8P

— Creative England (@creativeengland) September 20, 2019