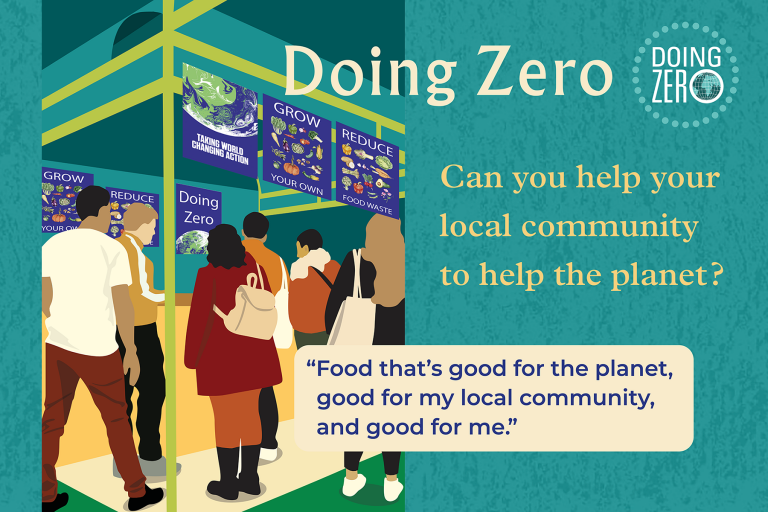 Doing Zero: Eating Habits
Participants receive £100 for taking part in the 8-workshop programme over four Saturdays
To participate please email doingzero@designmcr.com
Tickets
This is the first of a series of eight workshops in which members of the community in Manchester and Nairobi explore the link between food and climate change, and consider what they can do to help save the planet.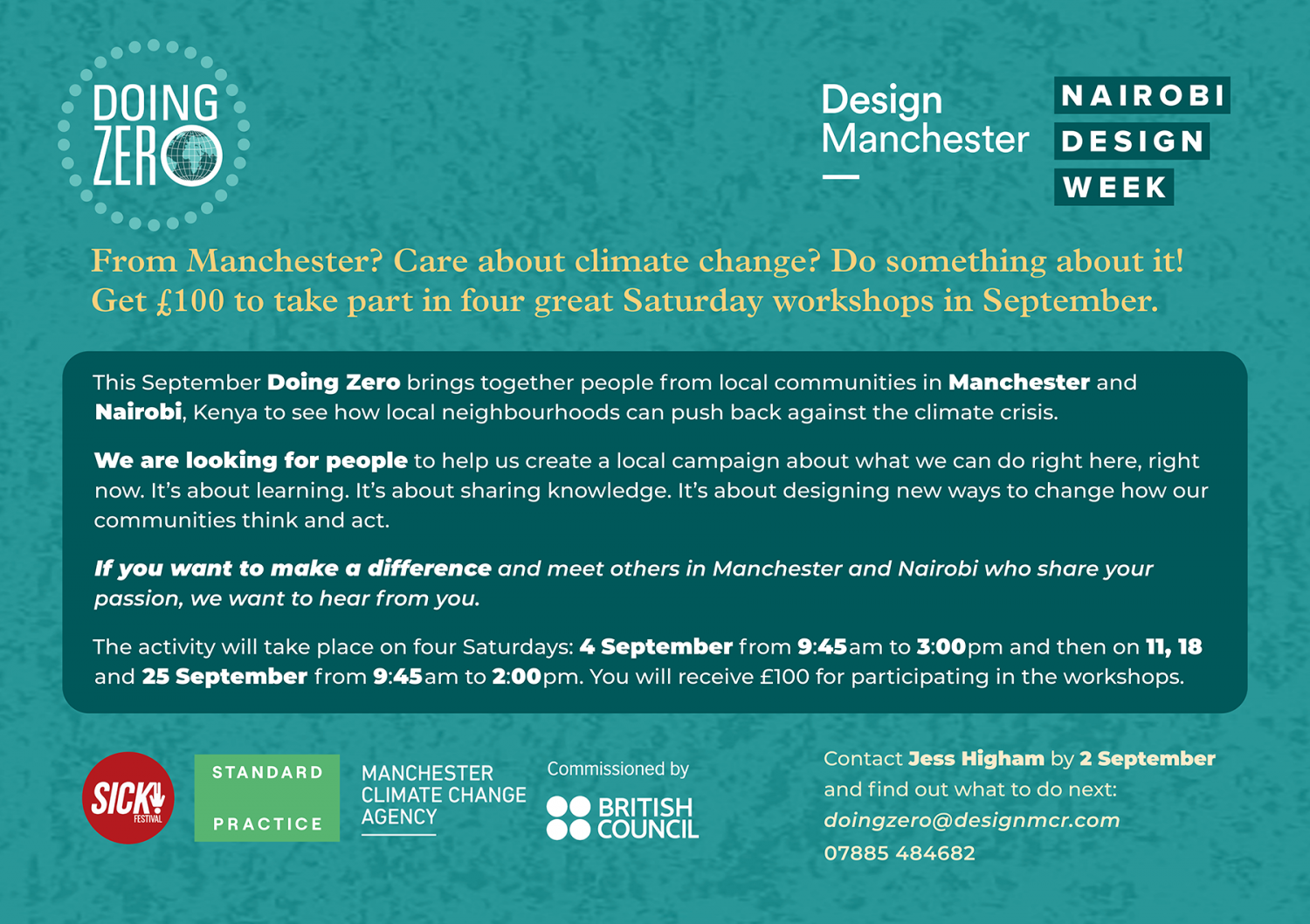 Changing your diet is the easiest way to help save the planet. So says Professor Sarah Bridle, an astrophysicist at Jodrell Bank, University of Manchester who has turned her attention from the stars to saving our own planet.
In this workshop Sarah will explain the emissions that are caused by human eating habits, and some of the ways we can start tackling that. What does that mean in Manchester? How does it affect what we do in our daily lives in Nairobi? The participants look both at themselves and through the looking-glass at their counterparts in a distant land, learning from each other and joining together in the battle against climate change.
This workshop takes place in the morning of Saturday 4th September, and is followed by Urban Farming in the afternoon, presented from Nairobi.