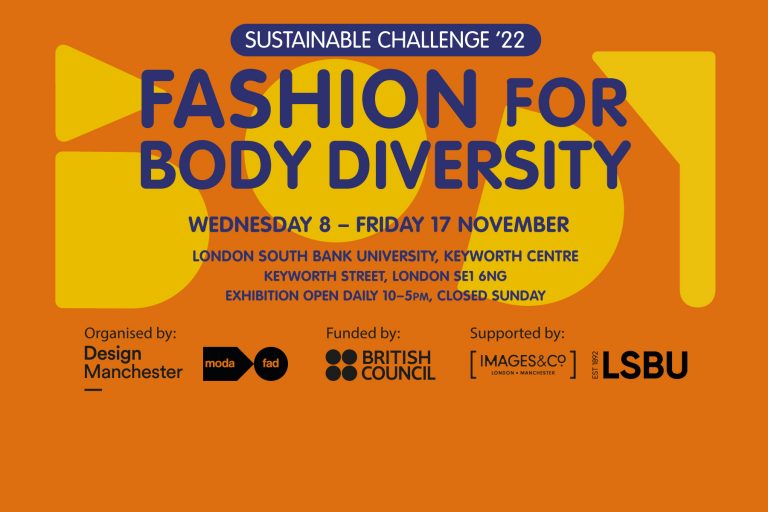 Fashion for Body Diversity Exhibition
Fashion for Body Diversity features fashion garments created by 28 students in a Fashion Creation Marathon in Barcelona in November 2022.
The six 'looks' on display are the result of the 4th edition of the 'Sustainable Challenge' workshop, which is hosted annually, and organised by Moda-Fad and Design Manchester. Students from across UK and Spain are invited to apply to attend the free workshop. The garments were created directly for six models with a variety of physical or mental health disabilties in a three day marathon workshop at Disseny Hub in Barcelona.
15 students from London South Bank University, Central St Martins School of Art, Royal College of Art, Liverpool John Moores University, Huddersfield University, Morley College and University of Central Lancashire all took part, alongside students from nine Spanish colleges.
This exhibition was previously displayed at Disseny Hub, Barcelona earlier in the year, and following unforeseen shipping delays, it is now displayed in the UK for the first time.
———
This showing of the exhibition is organised by Design Manchester and Moda-Fad, Funded by the British Council, and supported by Images&Co and LSBU.