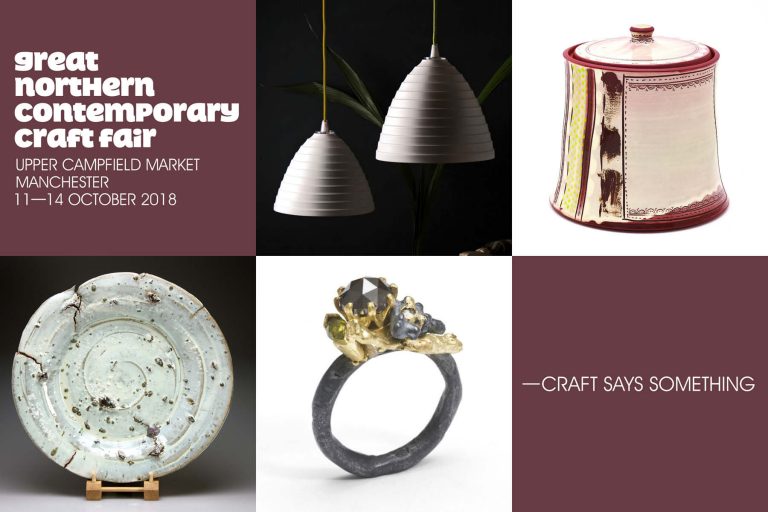 Great Northern Contemporary Craft Fair
From 11-14 October, the award-winning Great Northern Contemporary Craft Fair (GNCCF) will once again open its doors for its annual showcase of cutting edge craft and design at Upper Campfield Market in the heart of Manchester city centre.
 Visitors will have the opportunity to buy and commission outstanding contemporary craft and design from 150 UK designer-makers, all selected for their excellence in glass, jewellery, ceramics, interior and fashion textiles, metalwork, furniture, print-making and more.
 Meet and talk to the makers and discover the inspiration and stories behind their work.  Now in its eleventh year, the Great Northern Contemporary Craft Fair is the North's largest annual celebration of the best in contemporary craft and features both established makers and new graduate talent with over 50% of exhibitors showcasing work for the first time.
Opening Times
Thursday 11 October:       6-9pm  Please note this is the Preview Evening only. GNCCF is NOT open during the day.
Friday 12 October:           10am-6pm
Saturday 13 October:       10am -5pm
Sunday 14 October            10am-4pm
Facebook Page: Great Northern Contemporary Craft Fair #GNCCF
https://www.facebook.com/GNCCF
 Twitter : @GNCCF #GNCCF
 Instagram: @great_northern_events #GNCCF