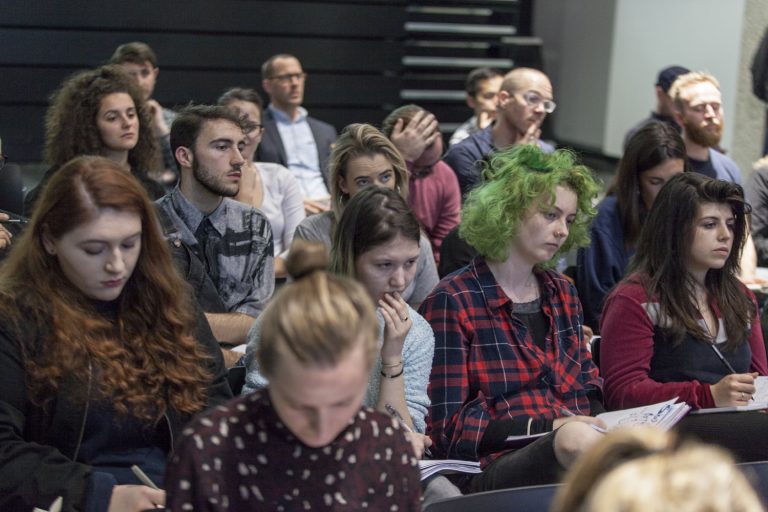 Please contact for attendance details
Tickets
Legacy : Conference is an anniversary 'pop-up' event celebrating the tenth edition Design Manchester festival which launched with our first conference in Manchester Town Hall in 2013.
That was also the year the Benzie building opened, transforming the environment of the country's second-oldest art school which celebrated its 175th anniversary that year.
This year we have invited a range of our past star speakers alongside new ones  to look back on the legacy of Design Manchester so far, and how that plays into the future. We will also hear about some of the international collaborations that have taken place over the past year supported by the British Council – with Nairobi on food and climate change, with Shenzhen on child-friendly cities and with Barcelona on Sustainable Fashion.
Speakers include:
Ian Anderson
Swifty
Anthony Burrill
Sarah Boris
Harris Elliott
Jane Bowyer
Jaheed Hussain
Stanley Chow
Naitiemu Nyanjom (Nairobi Design Week)
Zoë Hitchen
John Owens
Keith Bradley (FCB architects)
Kasper de Graaf
Reprising his role as Conference Host is the former editor of Creative Review, Patrick Burgoyne.
Katy Cowan, founder of Manchester-based magazine podcast Creative Boom, will be interviewing speakers and delegates throughout the day to compile a Christmas Special one-off podcast.
Adjacent to the conference lecture theatre, the Vertical Gallery will be displaying 'Posters: the original social media?' an exhibition recently shown at Arts University Bournemouth. Curators Mary Mullin and Hannah Byles will join us for a gallery talk after the conference.
Several speakers – including Anthony Burrill, Harris Elliott, Sarah Boris and Swifty – have confirmed they will attend a portfolio mentoring session for Manchester students the following morning, details of which will be announced soon.