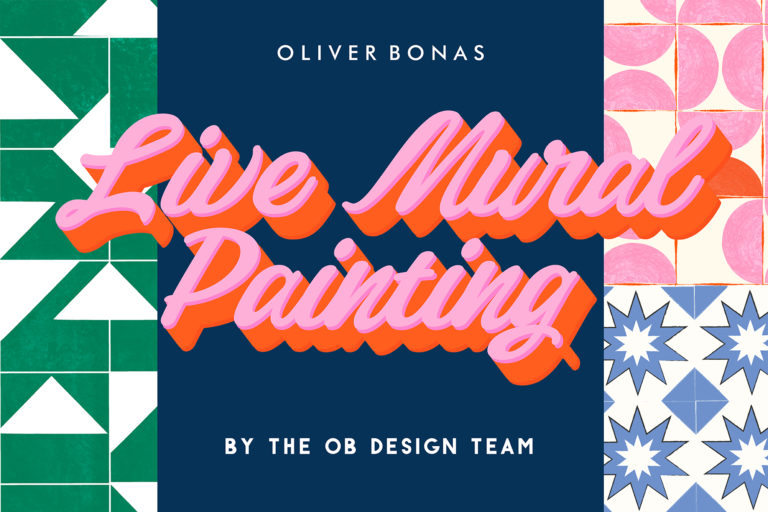 Live Mural Painting with the OB Design Team
Experience design in the making and watch our art grow at our live mural painting installation. Over three days witness where the magic happens as the OB Design team paint a mural inspired by our AW19 design themes onto the windows of our Manchester store at St Mary's Gate.
Visit our Manchester store from 14 – 16 November and experience our design team at work as they take part in a three-day live mural painting installation.
You can see the mural painting in action at the following times:
Thursday 14 November: 12-7
Friday 15 November: 12-7
Saturday 16 November: 10-4
The team will be using our AW19 collections as inspiration, as they paint vibrant, joyful displays onto our store windows.
During this week we will also be displaying a selection of hand-painted limited-edition original prints by the OB Design Team for you to view and purchase.
Snap, Share & Win
Want to be the owner of one of these original Oliver Bonas prints? For a chance to win visit the installation in progress, take a snap and share with us on Instagram by tagging @oliverbonas. Once DM19 is over we will collect all images and winners will be chosen at random and announced via Instagram Stories.