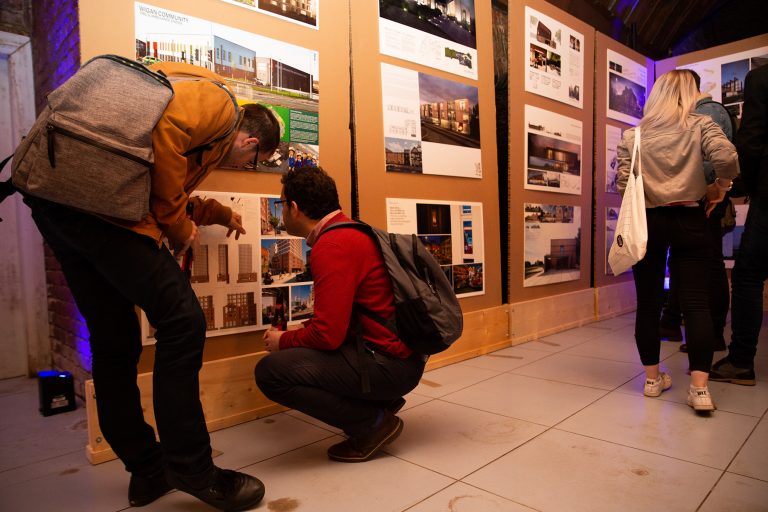 Manchester Architects: The Greater Manchester Exhibition
A Greater Manchester Exhibition celebrates the work of the region's architects both in the City and in Greater Manchester including both built schemes and those currently on the drawing board. It is a great opportunity to see 80 of the best projects, produced by the Architects of Manchester, that stand as symbols of the City's current stratospheric growth – including the winners of this year's Manchester Architects Awards.
The featured projects include
• Commercial Unbuilt Office HQ by Stephenson Studio
• Commercial Built Bright Building by BDP
• Multiple Residential Unbuilt North Road by Stephenson Studio
• Multiple Residential Built Circus West Village by Simpson Haugh
• One off House Unbuilt Oakfield Avenue by SixTwo Architects
• One off House Built Private Residence 1605 by GA Studio
• Community Unbuilt Malborough Primary School by Tim Groom Architects
• Community Built and Building of the Year Elisabeth Hall by SimpsonHaugh
• Small Project of the Year Karibu by Ashley Hunt Architects
• Student of the Year project Lancaster Castle by Louise Taylor
• President's Award Unbuilt House 182 by Andrew Wallace Architects
• President's Award Built Waterfront Point 5Plus Architects
Manchester Architects is a community of architectural professionals established over 150 years ago and now a branch of the RIBA. We represent and support the architects and architectural students of Manchester. The aim of the community is to champion the achievements, promote the successes and nurture the talents of the present and future architects of our city.
This event is free but please register using the link