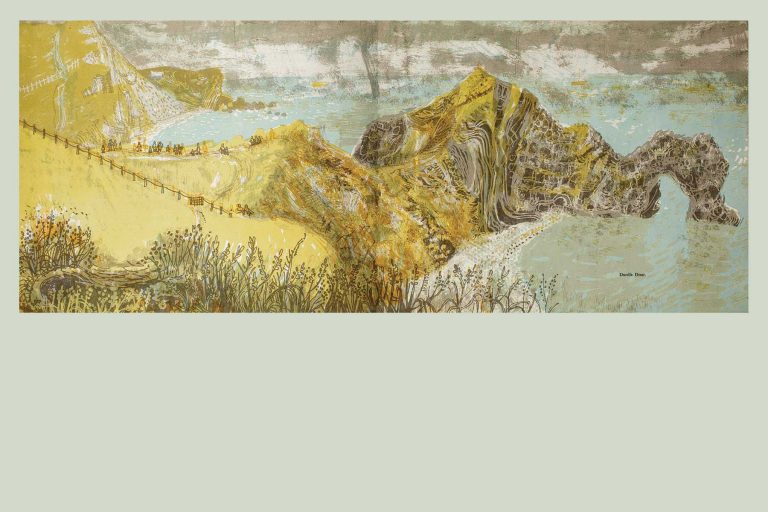 Rena Gardiner: Artist and Printmaker
The first exhibition of the new autumn season at MMU Special Collections Gallery explores the work of the artist and printmaker Rena Gardiner (1929-1999). Gardiner spent her life entirely devoted to her art, creating books, prints and paintings. She is best known for a series of guidebooks to historic places, buildings and the countryside, each of which she wrote, printed and illustrated herself.
As well as copies of her guidebooks, the exhibition will include some of her sketchbooks and printing blocks and examples of paintings, pastels and linocuts that are full of the exuberant texture and colour that makes her work so instantly recognisable. Alongside this will be displays of work by some of the artists who influenced Rena including Eric Ravilious, John Piper and Edward Bawden.
The exhibition is based upon the book Rena Gardiner: Artist and Printmaker by Julian Francis and Martin Andrews, published by Little Toller Books in association with the Dovecote Press, 2015. The book will be available to buy from the gallery for the special price of £20.00 (RRP £25.00) during the exhibition.
The exhibition runs from 12 September until 18 November 2016. The gallery is open daily and on Saturdays 12.00 noon to 4.00pm. Also open late night Thursdays until 7.00pm.  Closed Sundays.