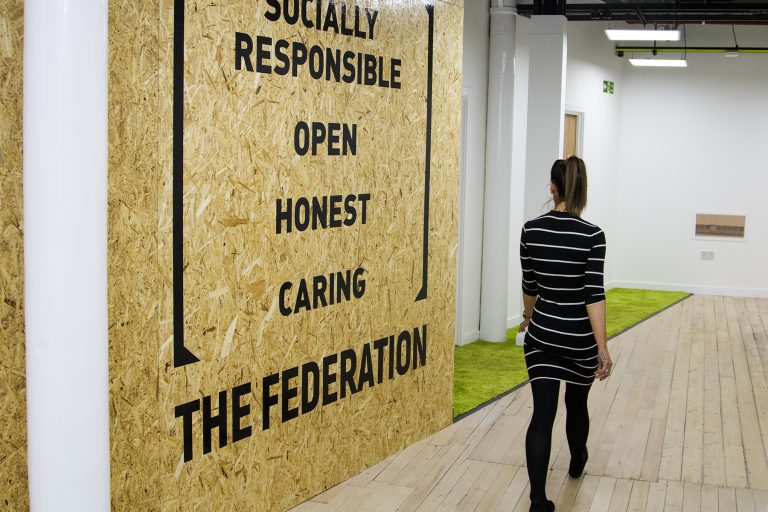 Service Design & Manchester
A panel discussion at Co-op Digital
Organised by Co-op Digital this is an event with the aim of putting service design at the heart of a panel discussion on building capabilities in the city that are able to tackle Manchester specific issues. The discussion will centre around the question 'What are the capabilities Manchester needs to design world-class commercial and public services for the 21st century?' Audience participation is definitely to be encouraged to create a stimulating and fun evening.
Panellists include Alice Rawsthorn (design critic and author), Dan Hill (Head of Arup Digital Studio), Rita Cervetto (Designer, Common Good), Emma Collingridge (Digital by Design Programme Manager, Stockport Council), Emer Coleman (Technology Engagement Lead, Co-op Digital) and Ben Terrett (Design Director, Co-op Group) who will host the discussion.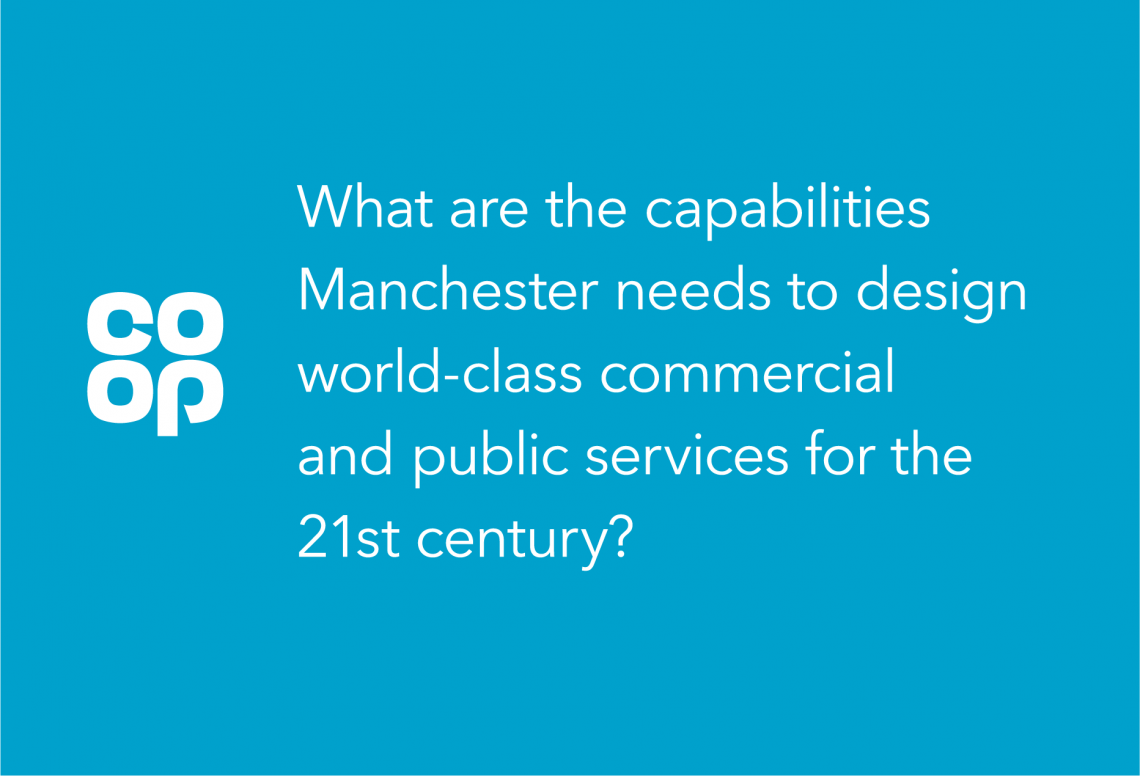 Panellists
Dan Hill
Dan Hill is an Associate Director at Arup, and Head of Arup Digital Studio, a multidisciplinary design team that helps develop transformative digital technology for cities, spaces, infrastructure, buildings and organisations.
A digital designer and urbanist, Dan's previous leadership positions have produced innovative, influential projects and organisations, ranging across built environment (Arup, Future Cities Catapult), education and research (Fabrica), government (SITRA), and media (BBC, Monocle), each one transformed positively via digital technology and a holistic approach to design. He has lived and worked in UK, Australia, Finland and Italy. He started his career working on the urban regeneration of Manchester, and has subsequently worked on city strategy and urban development projects worldwide.
Dan is a visiting professor at Bartlett School of Architecture, UCL London, as well as an adjunct professor at RMIT in Melbourne and at UTS in Sydney. Books includes "Dark Matter & Trojan Horses: A Strategic Design Vocabulary" (Strelka Press, 2012), as well as numerous pieces for books, journals, magazines and websites. He has produced the groundbreaking and highly influential weblog City of Sound since 2001.
Rita Cervetto
Rita is a strategic designer at Common Good, working with organisations that help to create positive change for people and transform businesses. She believes in a human-centred approach, and uses her service design toolkit to work alongside value-driven organisations like the UNHCR and NHSBT. She loves facilitating culture, visual storytelling and being a happy Peruvian in Manchester.
Ben Terrett
Ben is Group Design Director at the Co-op working to re-create the Co-op for a digital era, and demonstrate a different way of doing business for an increasingly connected community.
Ben is also a partner of Public Digital, a consultancy which helps digitally transform non-UK Governments and large organisations. In 2017 he was inducted into the Design Week Hall of Fame. He's won various industry awards including the Design Museum's Design of the Year and a D&AD Black Pencil. Ben holds a series of non-exec roles; a Governor of University of the Arts London, a member of the HS2 Design Panel and an advisor to the London Design Festival. He co-founded the VC backed Newspaper Club exiting the business in 2015 with a sale. He is an angel investor in several start-ups.
Ben was Director of Design at the Government Digital Service from 2011 until September 2015 where he led a multi-disciplinary design team working across government on GOV.UK. He joined the Cabinet Office when GDS was set up to deliver the recommendations in Martha Lane Fox's "Digital by Default" report. Prior to that he was Design Director at Wieden + Kennedy, the advertising agency.