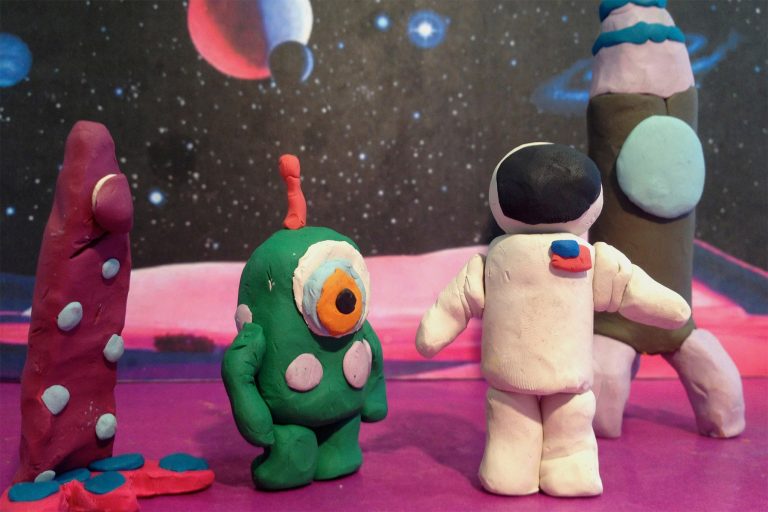 Design City Weekender Stop-frame workshops from Animation Nation (8-16 year olds)
Get animated with this stop-motion animation workshop, model your own monster using plasticine, and in groups of 4 bring them to life using the magic of animation!
The workshop is based on the fast-paced comedy-horror extravaganza Scream Street, which returns to CBBC this October. The hilarious gross out stop-motion comedy, follows the adventures of Luke Watson, a regular teenager apart from the werewolf gene! It is voiced by Tyger Drew-Honey, who plays Luke, with John Thomson, Debra Stephenson, Claire Skinner, Rasmus Hardiker, Tala Gouveia, and Jim Howick playing the residents of the extremely spooky Scream Street. 
Each one-hour session will allow 24 participants to work in 6 groups of 4, who after watching some animated clips for inspiration, will get to model some monsters for Scream Street and then animate them to create their very own stop-motion 10 second films.
All equipment and materials are provided including Apple Macbook Laptops, cameras, lights, tripods, backgrounds, modelling clay and istopmotion software.
The animations produced will be uploaded to the Animation Nation YouTube channel.
This is a not for profit festival and ticket price covers the cost of the workshop.