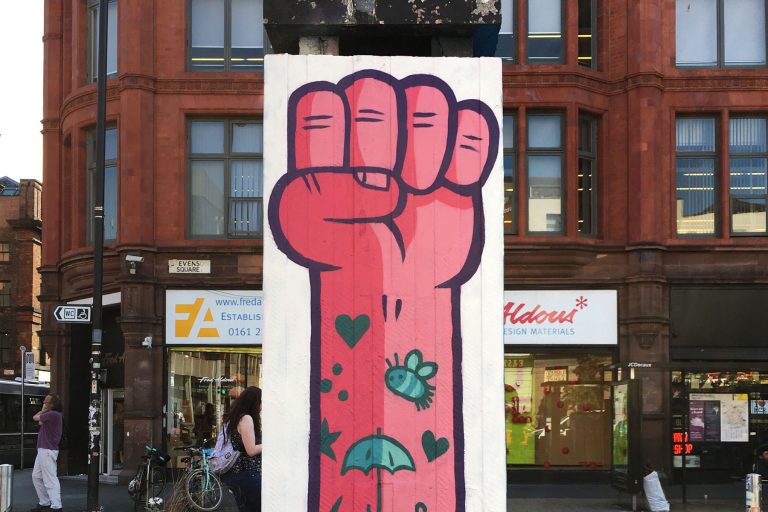 Walking Tour: Modern History of the Northern Quarter
A recent history of the Northern Quarter as told through its street art.
Join Skyliner in learning about the creation of the Northern Quarter as we know it today, find out the major names behind some of the area's oldest street art and why it became concentrated here, and explore the recent wave of paste ups, murals and paintings that create the unique feel of the Northern Quarter. We will see how modern art movements in Manchester hope to continue to drive creativity within the neighbourhood and how art was the key in the redevelopment of a fast decaying area of the city.
As featured in Incredible Street Arts Tours – The Telegraph.
"We've long thought the best way to get to know a place is through its art and its artists. Hayley absolutely proved this theory by presenting us with a completely alternative view of a city we thought we already knew fairly well. Her depth of knowledge, thrown together with an easy manner and a ton of passion made for a really great, tailored experience that left us wanting to know more!" – East Street Arts.
Tours are hosted by award winning writer Hayley Flynn.
Tours are family friendly and will run from 11am-1pm and 1:30pm to 3:30pm.
Image from Hammo #outhouseproject 
Meeting point is Shudehill Metrolink