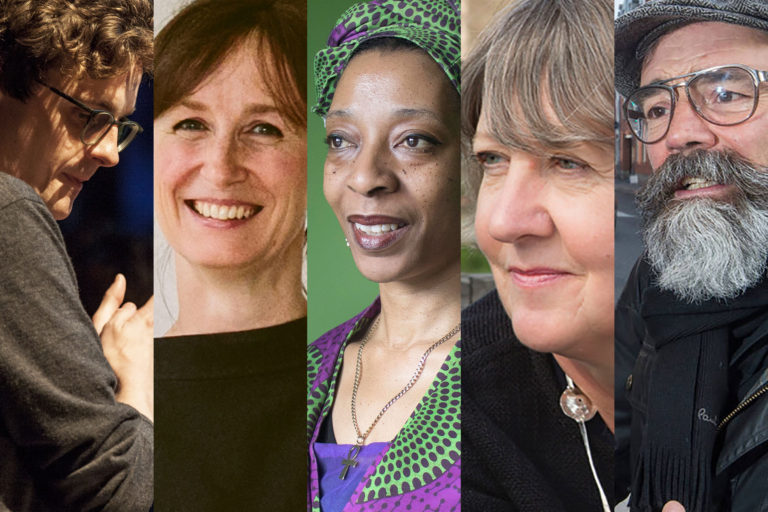 The Great Debate: What Makes A Liveable City?
This year, Manchester was once again named the UK's most liveable city in The Economist Global Liveability Index 2019, joined only by London in the Global Top 50. But what makes a city "liveable"? Is it green spaces and great architecture? Leisure and culture? Safety and opportunity to succeed?
This is what we are discussing at the UK's sixth public debate about design and society which takes place at Design Manchester every year. The panel is well placed to address quite a few of these topics – if they can get a word in edgeways with our audience, which is never short of an opinion or two. They are:
Ben Young, creative principal at Standard Practice and one of the creators of the community-built Pilcrow Pub
Architect Jo McCafferty, director at Levitt Bernstein and co-author of the Housing Design Handbook
Dr. Erinma Bell, MBE, peace campaigner, co-founder and chair of CARISMA, a frontline community group for renewal in South Manchester and a Deputy Lieutenant of Greater Manchester
Dr. Stephen Willacy, chief city architect of Denmark's second city Aarhus, which has recently concluded a cultural partnership with Manchester
Patricia Brown, Hon FRIBA, British Property Federation's vice chair of development and former chair of London Festival of Architecture
The debate will be chaired by Design Manchester's Kasper de Graaf.
The Ideal City pop-up exhibition, a collaboration of Manchester Metropolitan University, Hong Kong Design Institute and the Design Council, will be displayed at the Great Debate.
The Great Debate is produced by Design Manchester and hosted annually by Manchester School of Art.
This year's debate is part of the Liveable City event series jointly organised by the Royal Danish Embassy and Design Manchester with the support of Manchester City Council, Manchester Society of Architects, Manchester School of Architecture and the Design Council.
The Great Debate is supported by the All-Party Parliamentary Design and Innovation Group.