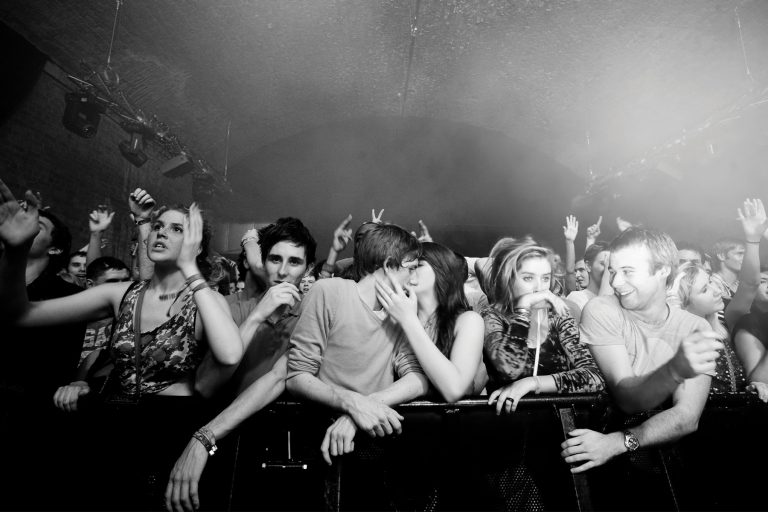 Design Manchester & The Warehouse Project join forces to open this year's edition of the festival with a launch party and preview the iconic nightclub series, End of Store Street exhibition, curated by the original Warehouse Project photographer Sebastian Matthes and designer Paul Hemmingfield.
The evening event, taking place at PLY in Manchester's Northern Quarter, will feature a Q&A hosted by Crack Magazine, looking at creative highlights from WHP history, the impact the iconic design and photography have had on the development of The Warehouse Project's brand and public image, plus the creative philosophy behind the company. 
The discussion will touch on some of the legendary nights from WHP history, while also looking to the future, after ten years at the infamous Store Street venue and twelve years making its mark on the city of Manchester.
Panel includes: 
Co-founder & Director Sam Kandel 
Original photographer Sebastian Matthes (06-18)
Original WHP graphic designer Paul Hemmingfield (06-18) 
Resident WHP photographer Pippa Rankin (12-18)
The party will be soundtracked by original WHP residents Krysko & Greg, as well as WHP resident Will Tramp
Timings
6pm – Doors
7pm – Q and A
8pm – DJs 
Midnight – Close
The Warehouse Project & Design Manchester present… End Of Store Street exhibition will show at PLY from Wed Oct 10 to Sun Nov 4th, 2018.
Usual opening times.