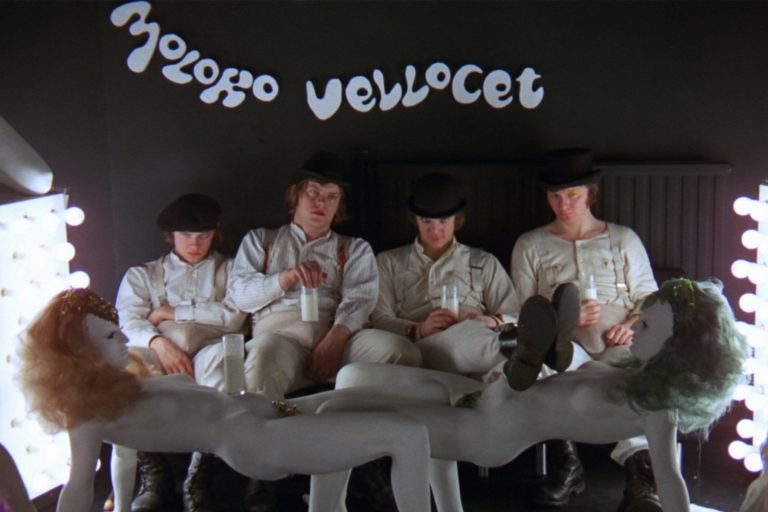 DM17 Film Season: Reframing Reality
The DM17 Film Season: Reframing Reality, sponsored by Auto Trader, will run throughout the festival with screenings at HOME, The Dancehouse and Texture. The season looks at the way film has projected different versions of reality and previews of the future, taking in science fiction classics Metropolis (1927) and Blade Runner (1982); Kubrick's controversial A Clockwork Orange (1971); and Spike Jonze's visionary Her (2013). In addition, a screening of Duncan Jones' Moon (2009) will be held as part of the National Science and Media Museum's Widescreen Weekend in Bradford, which we hope will be just the first of many future co-screenings.
Back in Manchester's Northern Quarter, Texture will be screening design-led films during each weekend of the festival. Look out for Mancunian Mark Reeder's B–Movie: Lust & Sound in West-Berlin (2015) and Briar Levit's labour of love Graphic Means: A History of Graphic Design Production (2017).
We are delighted to announce a collaboration with Gothic Manchester Festival, which follows the week after DM17. The last two films of our 'Reframing Reality' series, in a special double bill, are the two b/w classics Frankenstein (1931) and Bride of Frankenstein (1935), both directed by James Whale and starring Boris Karloff as the 'monster' and Elsa Lanchester as the bride. These films depict the ultimate reframing of human reality with the re-animation of two 'human' creations.
Each film in the season will have an introduction or Q&A from an expert or key person from its production team.
We are delighted to be screening at HOME again this year, a collaboration that we can see expanding in future years. In addition we aim to show through our partnerships both with the Widescreen Weekend (which is also curated by Christopher Frayling), and with the Gothic Festival that innovative collaborations across festivals with overlapping content and interests can bring new audiences to each.
The DM17 film season is co-curated by Christopher Frayling, Fiona McGarva and Malcolm Garrett.