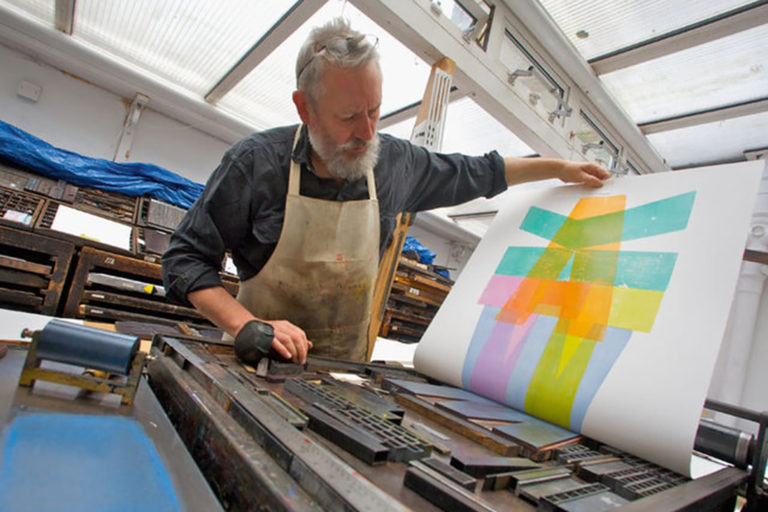 Alan Kitching – In Conversation
To complement the two exhibitions A Life in Letterpress in Manchester School of Art's Benzie Building and Alan Kitching: The Manchester Guardian at Fred Aldous, the legendary designer and typographer Alan Kitching will give an in-depth talk about his life and work, making particular reference to the works on display in both venues.
Starting at 2.30pm the talk will take place in the 4th floor lecture theatre in the Benzie Building, during MMU's popular Open Day.
The event is free and open to all to attend. Arrive early to see the exhibition first!