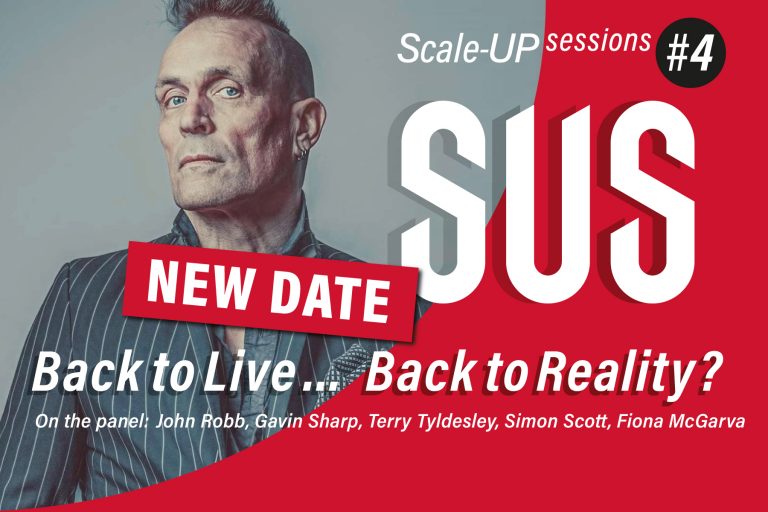 Back to Live… Back to Reality?
Scale-UP Sessions #4
RESCHEDULED:  Following earlier cancellation due to the Queen's funeral, we are very pleased to announce a new date for this exciting Scale-Up Session. It will now take place on Tuesday 22 November. The venue and line up remain the same.
——————————————
This edition of the Scale Up Sessions considers the post-pandemic re-emergence of the live and on-demand music industry, thrown into turmoil during lockdown, but finding new ways of building creative businesses in what is always a dynamic commercial enterprise environment.
In one of the new performance spaces in the (multi-miliion pound) freshly-refurbished, iconic Manchester venue Band on the Wall, we'll be considering how we're overcoming the difficulties of the post-pandemic return to live performance and the changing climate for musicians, as well as the threats and opportunities presented by the ever-advancing digital world, including artificial intelligence techniques in sound recording, performance in virtual spaces, personalised fan products and direct creator-to-fan relationships.
Panel
Curated for BIPC Greater Manchester by Malcolm Garrett and Kasper de Graaf, Design Manchester