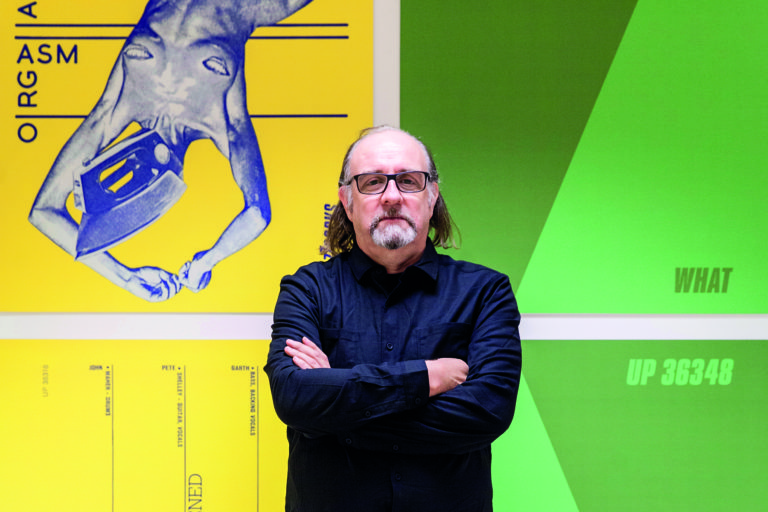 Malcolm Garrett is creative director of the design group Images&Co with a wide spectrum of graphic design expertise, but especially in information, interaction and interface design. He studied graphic design at Manchester Polytechnic in the late 70s, where he established a career rooted in Manchester music and culture – from his record sleeves for Buzzcocks and Magazine to the identity of Manchester's home of digital content The Sharp Project. He is an Ambassador for Manchester School of Art, and with John Owens and Fiona McGarva is a co-founder of Design Manchester.
In 2000 he became the first interaction designer appointed as a Royal Designer and was elected Master of the Faculty of Royal Designers for Industry from 2013–15. In 2015 he was one of the first ten designers inducted into the Design Week Hall of Fame, and in 2016 was named one 50 Creative Leaders by Creative Review. He is a member of the Sir Misha Black Awards Committee which is unique in being the only awards anywhere in the world to recognise excellence in design education.
Together with work from his professional archive, his collection of books, magazines, records, clothing, toys, souvenirs and ephemera is held in The Malcolm Garrett Collection at Manchester Metropolitan University Special Collections Museum.
In 2020 Malcolm was awarded an MBE in the Queen's Birthday Honours for 'services to design'.