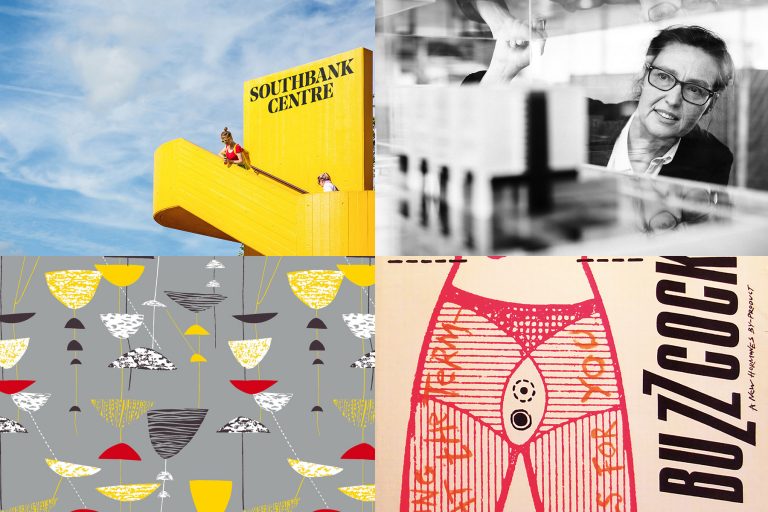 DM17, Manchester's city wide festival of creativity and design, in partnership with the Co-op, is returning for its fifth annual series, this year made up of over 50 events featuring Gary Neville, Ali Grehan, Katie Tonkinson (HawkinsBrown), Malcolm Garrett, Buzzcocks, PINS, GNCCF, Ellen van Loon (OMA), North, Naresh Ramchandani (Pentagram), Alex McDowell and Emily Forgot. This year DM17 runs from 11-22 October, once again taking in talks, exhibitions, workshops, films, a design fair and parties at venues across Manchester.
This year's events also feature Manchester Print Fair, G . F Smith, DR.ME, University of Salford School of Arts and Media, SWALK Creative, Fred Aldous, Animation Nation, Lazerian, Lost Heritage, Patrick Burgoyne (Creative Review), the BBC, the Robin and Lucienne Day Foundation, the Football Crest Index and the Anthony Burgess Foundation amongst many more.
Programme highlights
Guardian Live | The Great Debate at Design Manchester, this year discussing The Public's Realm?, is a staple of Design Manchester's annual festival and will be held at Manchester School of Art's Benzie Building, on Wednesday 11th October, in partnership with Guardian Live. The panel, chaired by Professor Rachel Cooper OBE, and featuring footballer turned developer Gary Neville; Ali Grehan, the city architect of Dublin; and Katie Tonkinson, partner at HawkinsBrown.
The Design City Weekender, held in Upper Campfield Market on 20, 21 and 22 October, once again incorporates Manchester Print Fair, and this year has extended its capacity and moved indoors to host three days of workshops, exhibitions, live art and design, music, food and drink. The workshops featured come from University of Salford's BA (Hons) Fashion Design, G . F Smith, SWALK Creative, Fred Aldous, Animation Nation and Lazerian.
The DM17 Conference will be held in The Principal Hotel's ballroom on Friday 13 October; a day long conference of ideas and inspiration hosted by Patrick Burgoyne (Creative Review) and featuring internationally celebrated and influential speakers including Factory Manchester lead architect Ellen Van Loon (OMA), North, Naresh Ramchandani (Pentagram), film production designer Alex McDowell, illustrator Emily Forgot, alongside Tash Willcocks (Hyper Island) and Lawrence Kitson (Co-op Digital).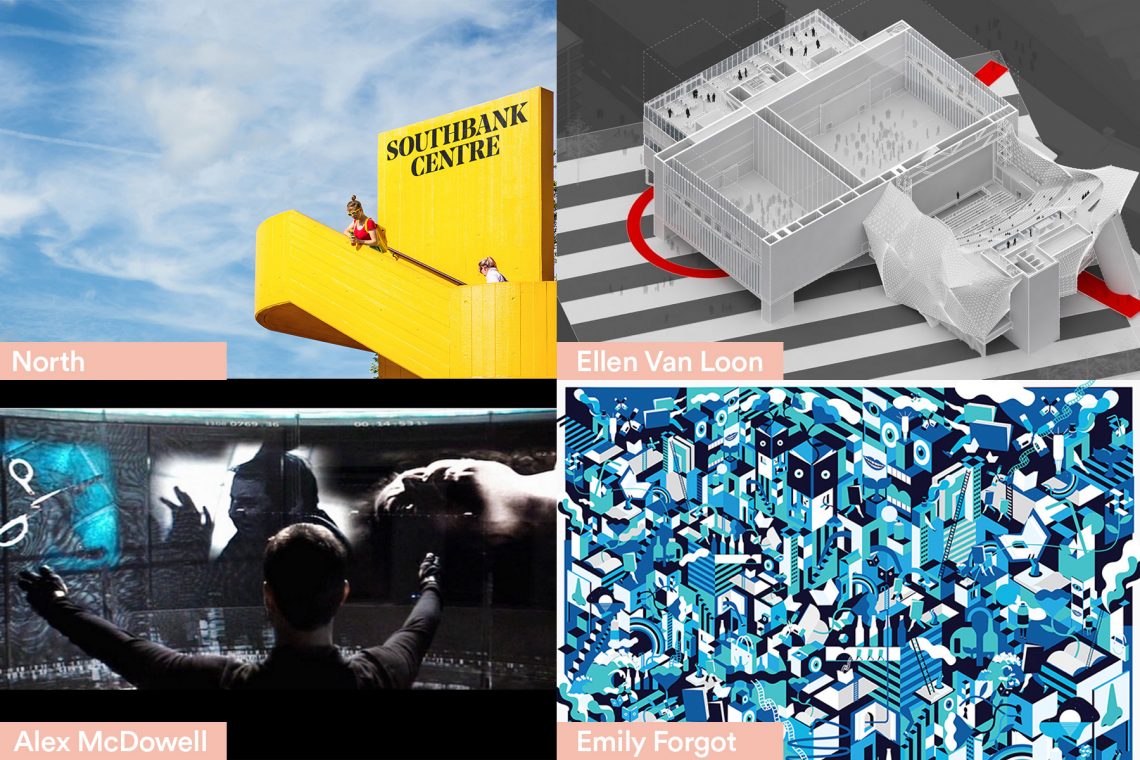 This year's Design Manchester film season, DM17 on Screen: Reframing Reality, sponsored by Auto Trader, will run throughout the festival with screenings at HOME, the Dancehouse and Texture. Curated by Sir Christopher Frayling, working alongside Malcolm Garrett and Fiona McGarva, the season, which looks at different versions of the reality and the future, takes in Metropolis (1927), Her (2013), Blade Runner (1982) and A Clockwork Orange (1971). In addition, a screening of Duncan Jones' Moon (2009) will be held as part of the National Science and Media Museum's Widescreen Weekend in Bradford. Each film will have an introduction or Q and A from an expert or key person from its production team.
During each weekend of the festival, Texture in Manchester's Northern Quarter, will be screening design-led films, B-Movie: Lust & Sound in West Berlin (2015) and Graphic Means: A History of Graphic Design Production (2017), again with expert commentary.
This year, DM17 will also include the Great Northern Contemporary Craft Fair (GNCCF), which over ten years has built a solid reputation as one of the leading selling events hosting top UK contemporary designer-makers and craft artists. This year the Fair will take place at Upper Campfield Market on 13-15 October, where it will present 150 exhibitors, including the Great Northern Graduates Showcase. Along with the opportunity to buy or commission directly from the makers, the event will feature artist talks and demonstrations.
Exhibitions
DM17 will host eleven exhibitions, including the recently announced "four-track EP of events" on the theme of Fizzing at the Terminals, which includes a celebratory Buzzcocks gig and a series of exhibitions to mark 40 years since the release of Orgasm Addict by the Manchester pop-punk legends, and the record's iconic sleeve designed by Malcolm Garrett with montage by Linder Sterling, then both still students at Manchester School of Art.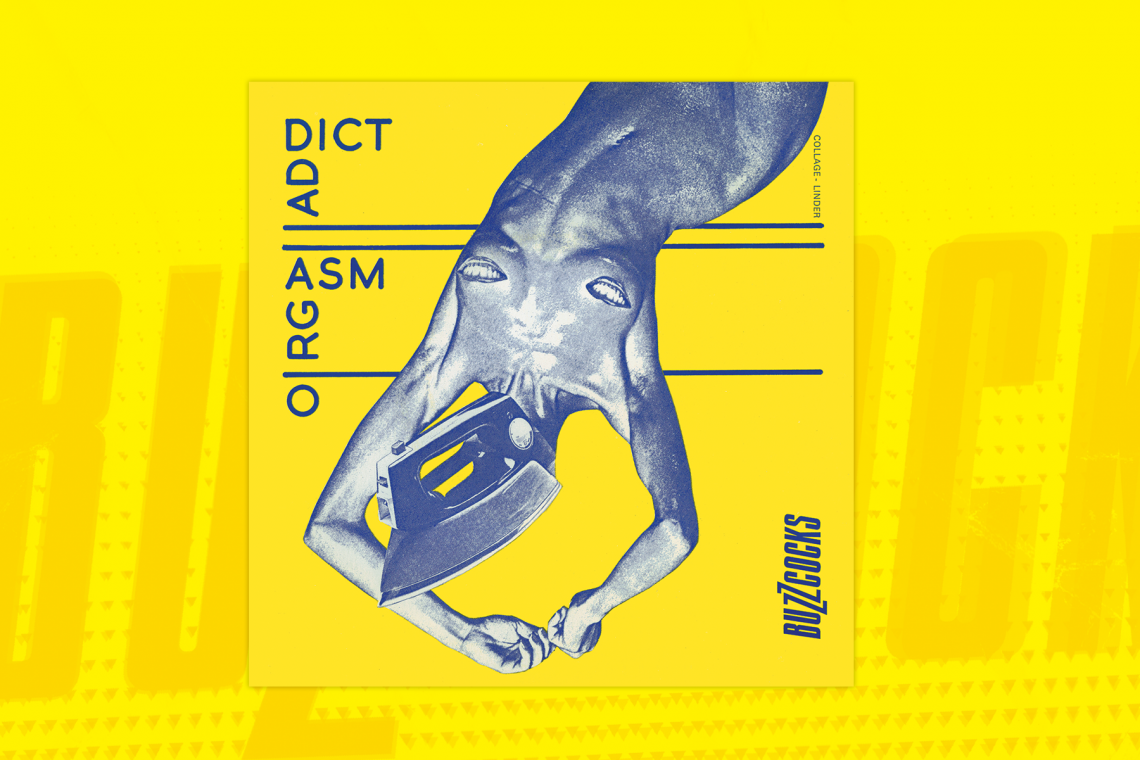 Other highlights include:
Lucienne Day: Living Design, will span three floors of the Benzie Building, home to the Manchester School of Art. Curated by Professor Emma Hunt and Dr Paula Day to mark Lucienne Day's centenary year, the exhibition celebrates her life's work as one of Britain's most influential designers of the 20th century. Best-known for her textiles, Lucienne Day (1917–2010) was a virtuoso pattern designer and colourist, who worked in a variety of media during a career that spanned nearly six decades. This exhibition was developed by the Arts University Bournemouth in conjunction with the Robin and Lucienne Day Foundation is part of the nationwide programme of Lucienne Day centenary celebrations co-ordinated by the Foundation, the design education charity established by Paula Day in 2012. #LucienneDay100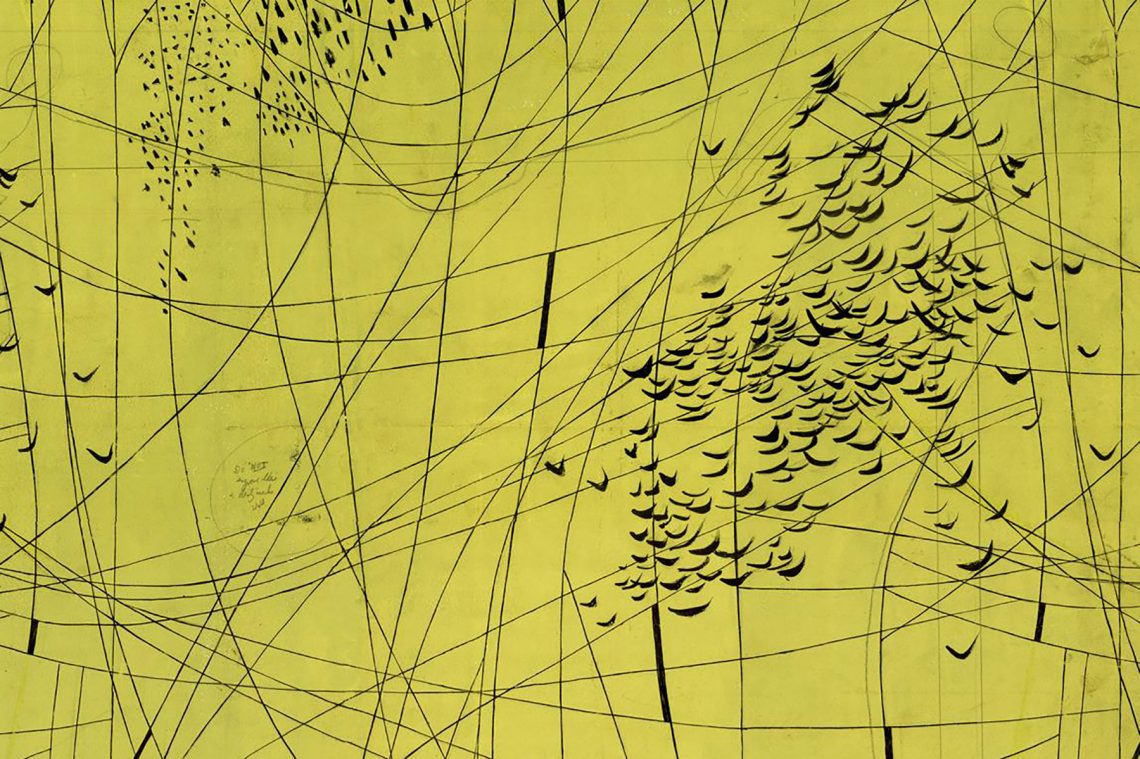 Image: (detail) Artwork for Silver Birch furnishing fabric, Lucienne Day, Heal's Wholesale & Export, 1958. Photograph: John Lewis. John Lewis Partnerships Archives. Pattern Number: S7188.
The Football Crest Index is an independent project founded to document and preserve the rich history behind the crests of football clubs from around the world. This exhibition will delve into the crest history of the 48 clubs to have graced the Premier League since its inception in 1992. To represent each club, the Football Crest Index has selected 48 designers to produce original and exclusive artwork for the teams they support. The exhibition will be at the iconic home of football, National Football Museum.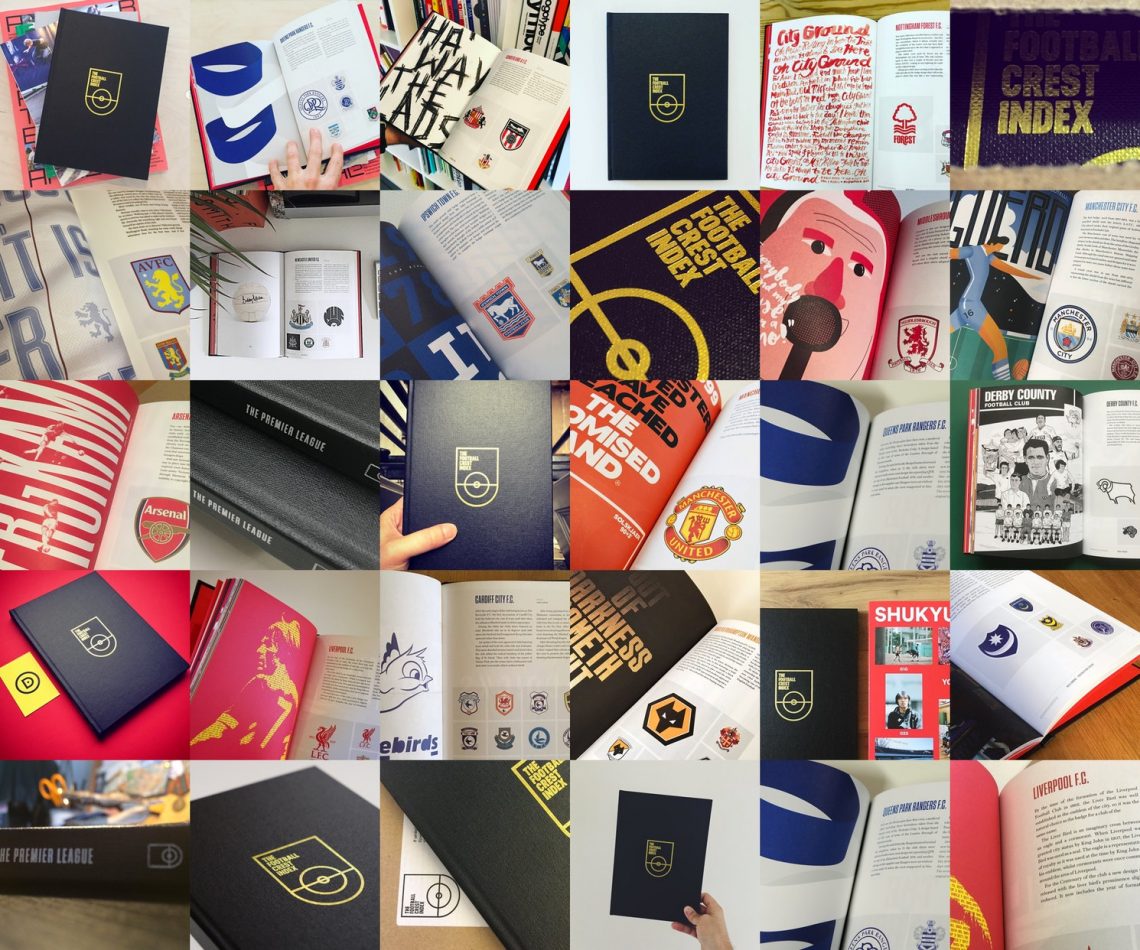 As part of DM17, the International Anthony Burgess Foundation will host an exhibition of re-imagined works from some of Burgess iconic and less-seen book covers from all around the world as part of his centenary celebrations. Burgess, a cultural figure whose work addressed censorship, multi-culturalism, individual freedom and sexual liberation, is best known for his novel A Clockwork Orange, but altogether he wrote thirty-three novels, twenty-five works of non-fiction, two volumes of autobiography, three symphonies, more than 250 other musical works, and thousands of essays, articles and reviews.
DM16's headline sponsor is the Co-op. The festival is supported by Manchester City Council and the Arts & Humanities Research Council's Creative Economy Programme. Gold sponsors are Manchester School of Art at Manchester Metropolitan University, G . F Smith and Manchester Fashion Institute. Silver sponsors are Auto Trader and the University of Salford School of Arts & Media.