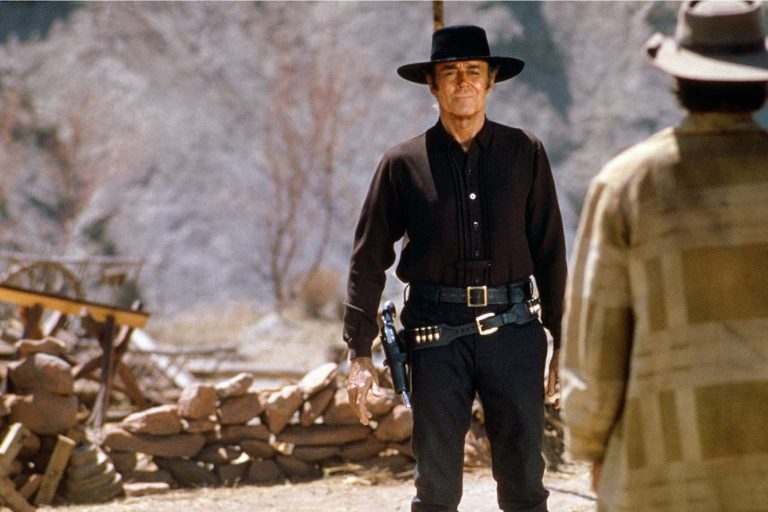 DM18 Film Season: Once Upon A Time…
This year the three Design Manchester films at HOME all have the prefix 'Once Upon A Time'. Opening the series is Sergio Leone's widescreen epic, 'Once Upon a Time in The West', which is fifty years old this year. Along with the epic cinematography, sublime script and iconic music score by Ennio Morricone, it is notable also for the only ever casting of the blue-eyed, archetypal good guy, Henry Fonda, as the villain.

The film's name set a trend for numerous others to follow, all using the same prefix. Leone himself made two more, including the classic 'Once Upon a Time in America' starring Robert De Niro. We'll  be screening the second from his trilogy, 'Once Upon a Time in The Revolution', on Sunday 21 October.
Many other directors have paid homage to these originals, including Shane Meadows with 'Once Upon a Time in The Midlands' starring Robert Carlyle, and (at the last count) five installments of the martial arts 'Once Upon a Time in China', the first three of which starring Jet Li. Arguably the film which remains most faithful to the 'American' themes explored by Leone is Robert Rodriguez's excellent 'Once Upon a Time in Mexico' with Antonio Banderas. Unfortunately we can't screen all of the films in the series, so we've made a selection of the best. As well as two by Sergio Leone we are delighted to show the most recent in the series – the sublime, Turkish 'Once Upon a Time in Anatolia', which was a co-winner of the Cannes Grand Prix in 2011.

Each film will feature a short introduction by our film series co-curator Malcolm Garrett.
Begun last year, we continue our collaborative partnership with the Bradford Science and Media Museum. There will be a special screening of the restored Sergio Leone original 'Once Upon a Time in The West', which is their Wide Screen Weekend opener in Bradford on Thursday 11 October. The personal introduction by our series co-curator Christopher Frayling is not to be missed.