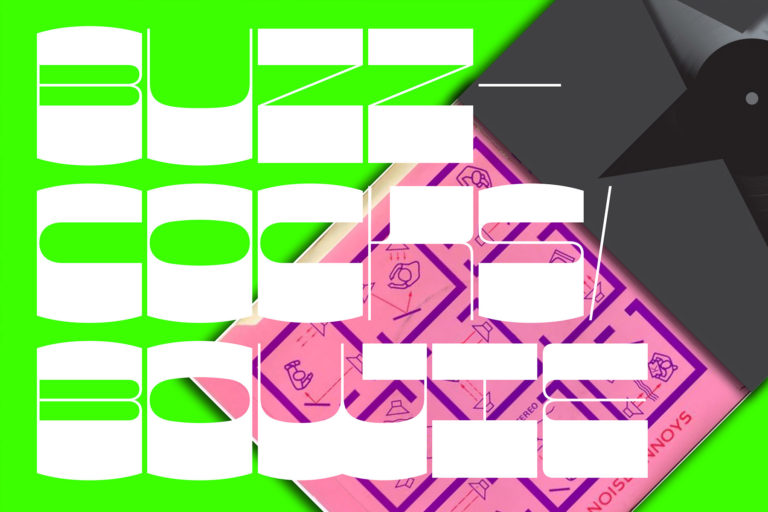 Music in Pictures – Buzzcocks to Bowie
From Buzzcocks to Bowie with Garrett and Barnbrook
Design Manchester is delighted to partner this year with the long-running Louder Than Words Festival, the biggest Music Literature Festival in the UK, which attracts diverse participants, audiences and contributors to interact in a range of activities that blur the boundaries between music, literature, art and associated industries.
On day two of this year's Festival celebrated graphic designers Malcolm Garrett and Jonathan Barnbrook are joined in conversation with author Travis Elborough, where, through reference to their respective record cover designs, they discuss the rise and fall and rise again of the album sleeve.
Both Garrett and Barnbrook are noted record cover designers, Garrett with his work for Buzzcocks, Duran Duran and Simple Minds; Barnbrook for his work for David Bowie on his last albums including The Next Day and Blackstar. Through examples of their own works, general insights and dialogue they will discuss what it is that makes a good record cover, the process of trying to translate and encapsulate music in a visual form, the importance of loving and knowing the band and how after years of neglect why they are feeling optimistic about working on them again.
Festival Highlights
Firewall. Another highlight that Design Manchester recommends is the screening of the film Firewall: Music, Painting & Film by Sleaford Mods and Chris Gollon on Saturday 9 November at 2pm, to be followed by a Q&A with Producer David Tregunna and Art Director Mark Calderbank.
How Art Made Pop. On Sunday 10 November at 12.15pm, Travis Elborough will be in conversation with Mike Roberts to discuss his recently published book How Art Made Pop. From Dada 2 Gaga & beyond, How Art Made Pop examines the intertwined histories of pop music & the visual arts from the post-war period to the present day.
The Louder Than Words Festival 2019 runs from Friday 8 until Sunday 10 November in The Principal Hotel.